After seeing "6 More Amazing Wonders of the Natural World", which many contained places I had never even heard of, I was inspired to make my own list. This list differs from the previous in that it contains things which may not be stunning to behold, but are unique for their size, location, or natural impact.
The Great Dune of Pyla, France
Since Europe has no deserts, you'd think the title of "Europe's largest sand dune" would go to something that wasn't particularly impressive. But you'd be wrong. The Great Dune of Pyla is 3km long, 500m wide and 100m high, and for reasons I will probably never understand, it seems to have formed in a forest. The dune is very steep on the side facing the forest and is famous for being a paragliding site. At the top it also provides spectacular views out to sea and over the forest.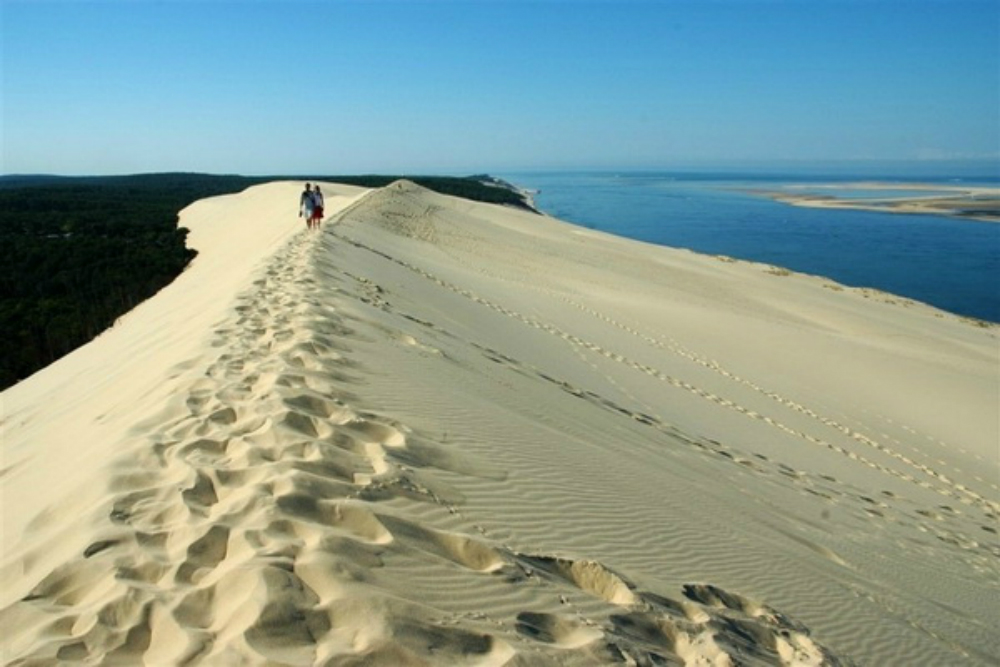 The Door To Hell, Turkmenistan
The Door to Hell, as local residents at the nearby town of Darvaza have dubbed it, is a 70 meter wide crater in Turkmenistan that has been burning continuously for 35 years. In 1971, geologists drilling for gas deposits uncovered a huge underground cavern, which caused the ground over it to collapse, taking down all their equipment and their camp with it. Since the cavern was filled poisonous gas, they dared not go down to retrieve their equipment, and to prevent the gas escaping they ignited it, hoping it would burn itself out in a couple of days. Unfortunately, there was a slight miscalculation as to the amount of gas that was trapped, and the crater continues to burn to this day.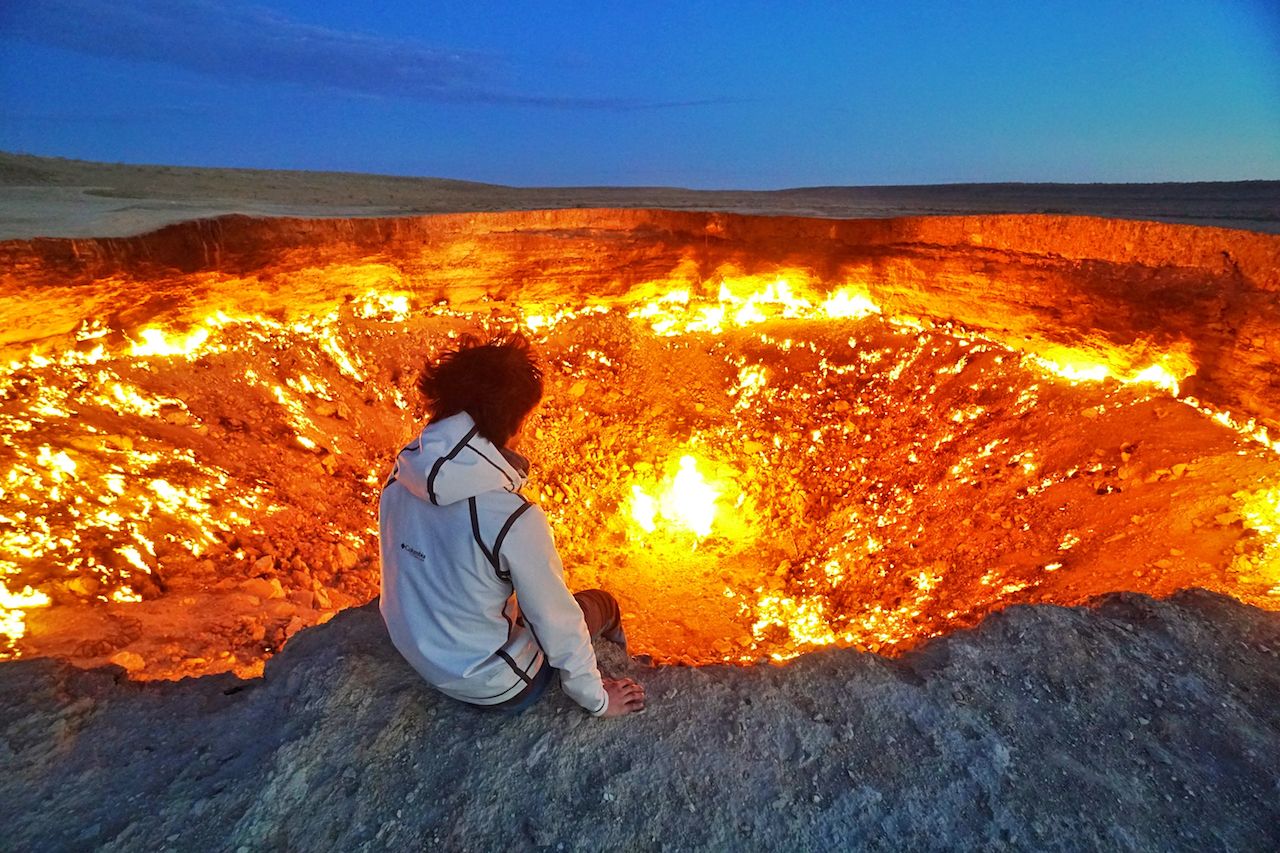 Guaíra Falls, Brazil-Paraguay border
Located on the Parana river the Guaíra Falls were, in terms of total volume, the largest waterfall on earth. 1,750,000 cubic feet of water fell over this waterfall each second on average, compared to just 70,000 cubic feet per second for Niagra Falls. However, the falls were flooded in 1982 when a dam was created to take advantage of this massive flow rate. The Itaipu Dam is now the second most powerful hydroelectric dam in the world, after the Three Gorges Dam. The Itaipu Dam supplies 90% of the power consumed by Paraguay, and 19% of the power consumed by Brazil, including Rio de Janeiro and São Paulo.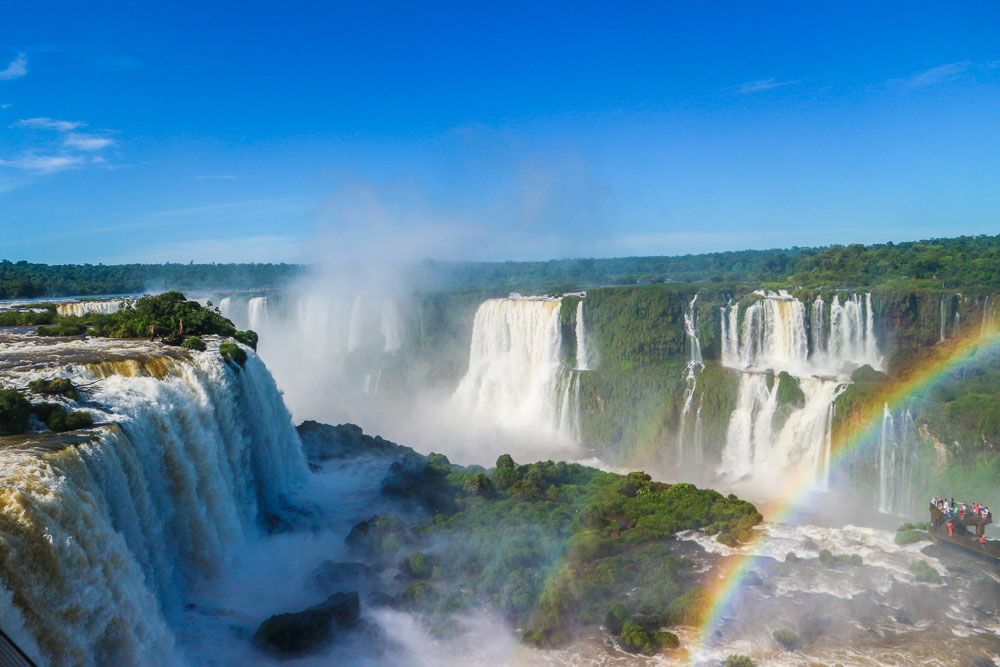 Mount Roraima, Venezuela, Brazil and Guyana
Mount Roraima is a pretty remarkable place. It is a tabletop mountain with sheer 400-metre high cliffs on all sides. There is only one 'easy' way up, on a natural staircase-like ramp on the Venezuelan side – to get up any other way takes and experienced rock climber. On the top of the mountain it rains almost every day, washing away most of the nutrients for plants to grow and creating a unique landscape on the bare sandstone surface. This also creates some of the highest waterfalls in the world over the sides. Though there are only a few marshes on the mountain where vegetation can grow properly, these contain many species unique to the mountain, including a species of carnivorous pitcher plant.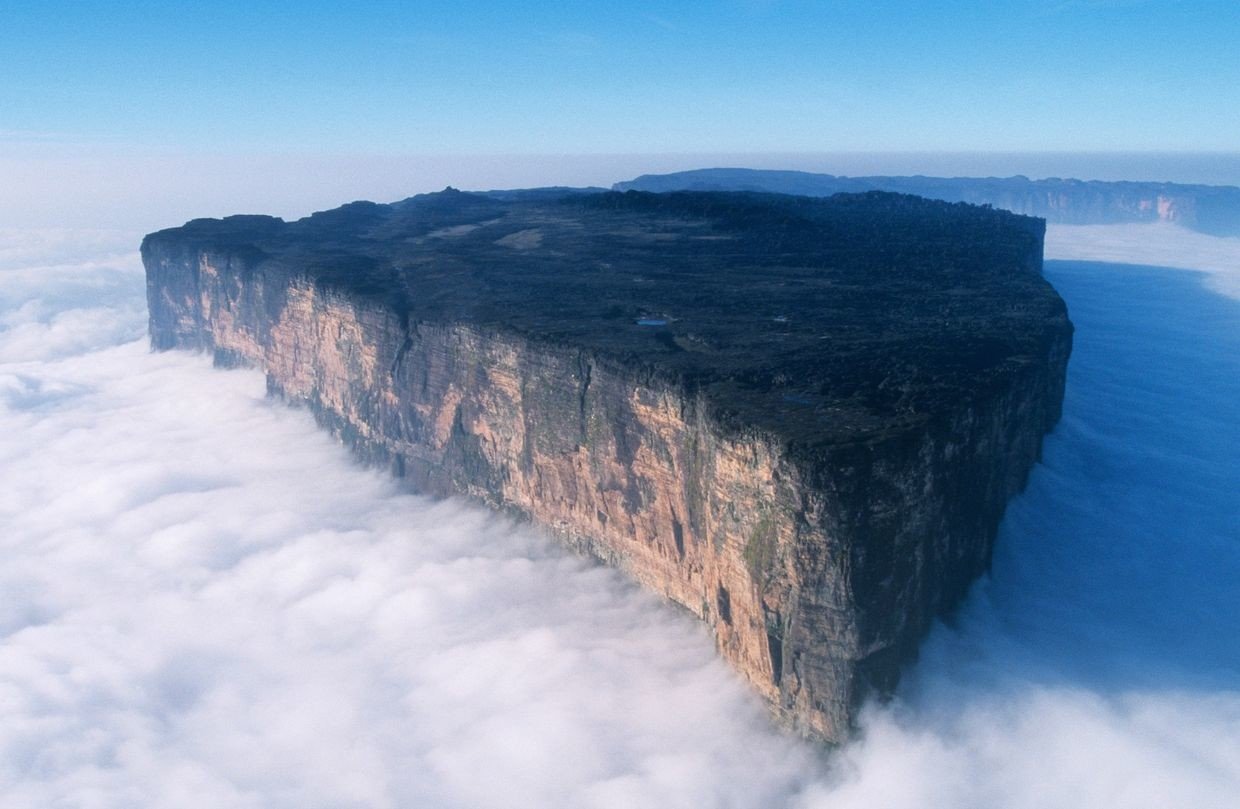 Socotra, Republic of Yemen
Socotra has been described as one of the most alien-looking place on Earth, and it's not hard to see why. It is very isolated with a harsh, dry climate and as a result a third of its plant-life is found nowhere else, including the famous Dragon's Blood Tree, a very-unnatural looking umbrella-shaped tree which produces red sap. There are also a large number of birds, spiders and other animals native to the island, and coral reefs around it which similarly have a large number of endemic  species. Socotra is considered the most biodiverse place in the Arabian sea, and is a World Heritage Site.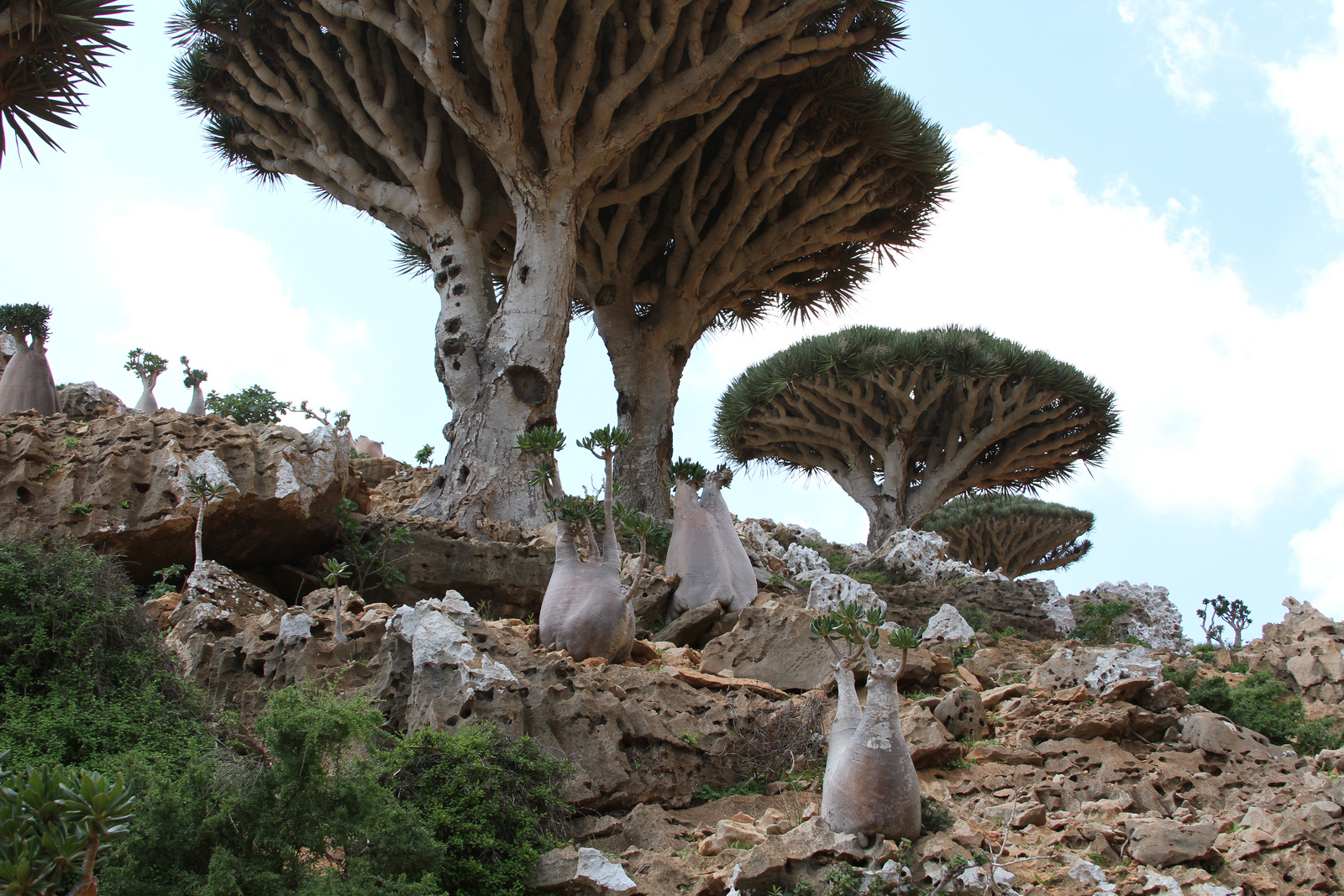 Don Juan Pond, Antarctica
With a salinity of over 40%, Don Juan Pond is the saltiest body of water in the world. It is named after the two pilots who first investigated the pond in 1961, Lt Don Roe and Lt John Hickey. It is a small lake, only 100m by 300m, and on average 0.1m deep, but it is so salty that even in the Antarctic, where the temperature at the pond regularly drops to as low as -30 degrees Celsius, it never freezes. It is 18 times saltier than sea water, compared to the Dead Sea which is only 8 times saltier than sea water.