Everyone in this World loves mysteries, various myths, and so on. There are various spots on our Earth that are unsolved or partly solved till now, some are illogical while some have logical explanations. These places included various theories that were unsolved in the late 1940s but are now solved. We have included all the weird and mysterious spots seeing which your mind will go crazy in our list of 7 Mysterious spots in the World.
ADVERTISEMENT
Door to Hell – Turkmenistan
The Darvaza gas crater is also called the Door to Hell or Gates of Hell. This crater was developed when a natural gas field collapsed into a cavern located in Derweze, Turkmenistan. This place was set on fire to prevent the spread of methane gas by Geologists. The surrounding area of this crater is very popular for wild desert camping. The Turkmen Government has an aim that the crater would be a popular tourist attraction and destination.
Blood Falls – Antarctica
Blood Falls is actually the outflow of an iron oxide-tainted plume of saltwater. This water flows from the tongue of Taylor Glacier on the ice-covered surface of West Lake Bonney McMurdo Dry Valleys which is situated in Victoria Land, East Antarctica.
The water flowing is Hyper-saline and Iron-rich which emerges from small fissures of the ice cascades. The source of the saltwater is a sub-glacial pool of a size that is unknown overlaid by about 400 meters (1,300 ft) of ice several kilometers from its tiny outlet at Blood Falls.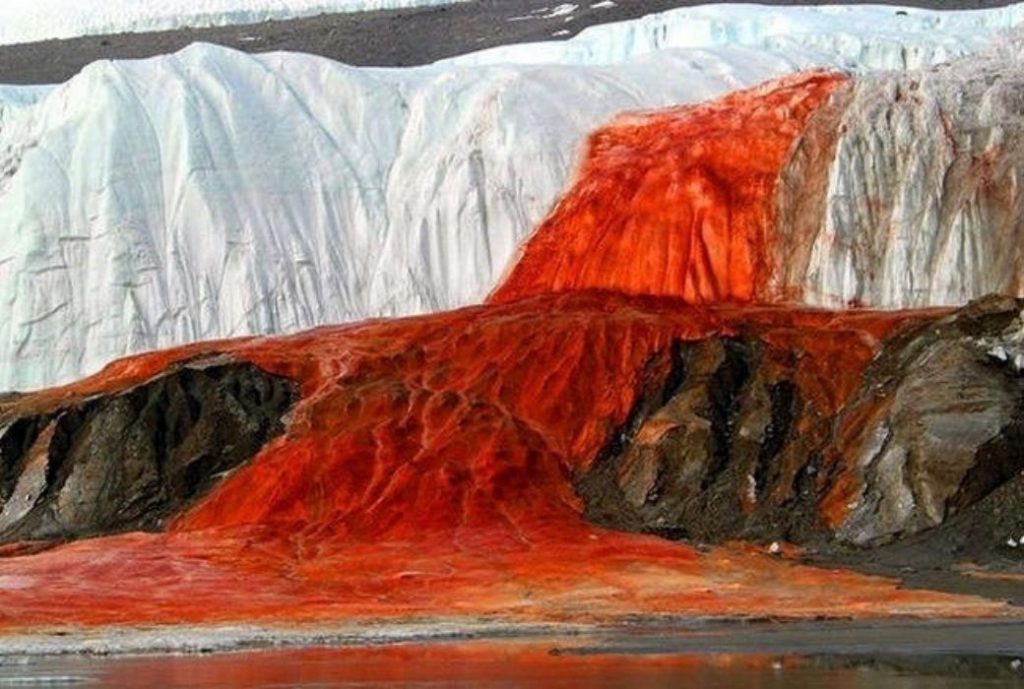 Fairy Circles – Namibia
Fairy Circles are patches that are encircled by ring growth of grass which varies between 2 and 15 meters (7 and 49 ft) in diameter. These patches were known to occur in arid grasslands until 2014 in western parts of Southern Africa.
These Fairy Circles occur typically in mono-specific grassy vegetation in arid conditions.  The fairy circles gain a diameter of about 2 meters (6 ft 7 in). It is studied that when they achieve a peak diameter of 12m (39ft) they mature and die as they undergo many invasions mainly under grasses.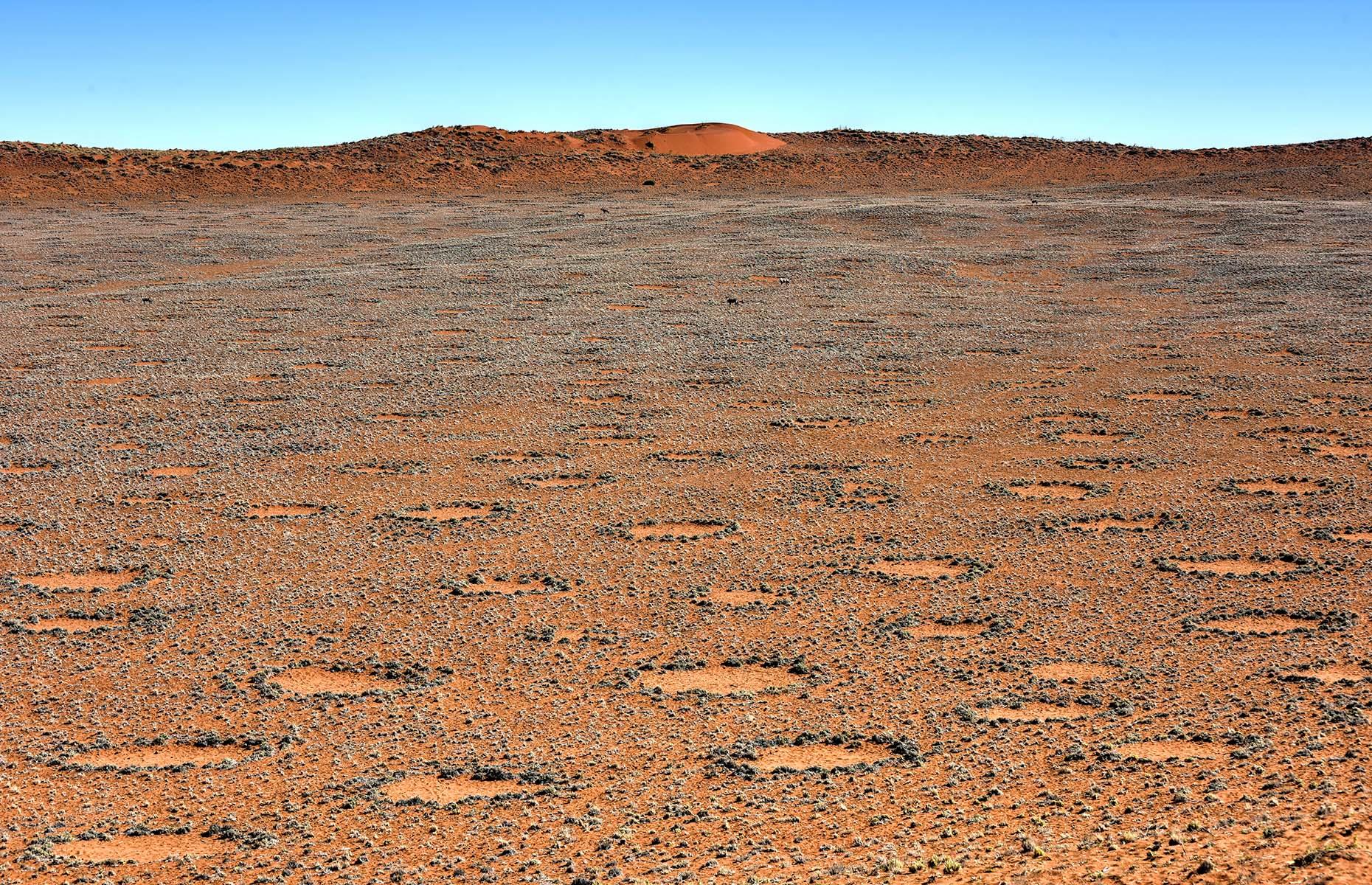 Lake Natron – Tanzania
Lake Natron is saline or soda Lake in the Arusha Region in Northern Tanzania. It is situated in the Eastern Branch of the East African Rift, Gregory Rift. This Lake is situated within the Basin of Lake Natron, which is a Ramsar Site wetland of international significance.
Lake Natron is 9.8 ft deep but varies in width depending on the water level. The Lake has spread a maximum of 57 kilometers (35 mi) long and 22 kilometers (14 mi) wide. Near Lake, temperatures are frequently above 40 °C.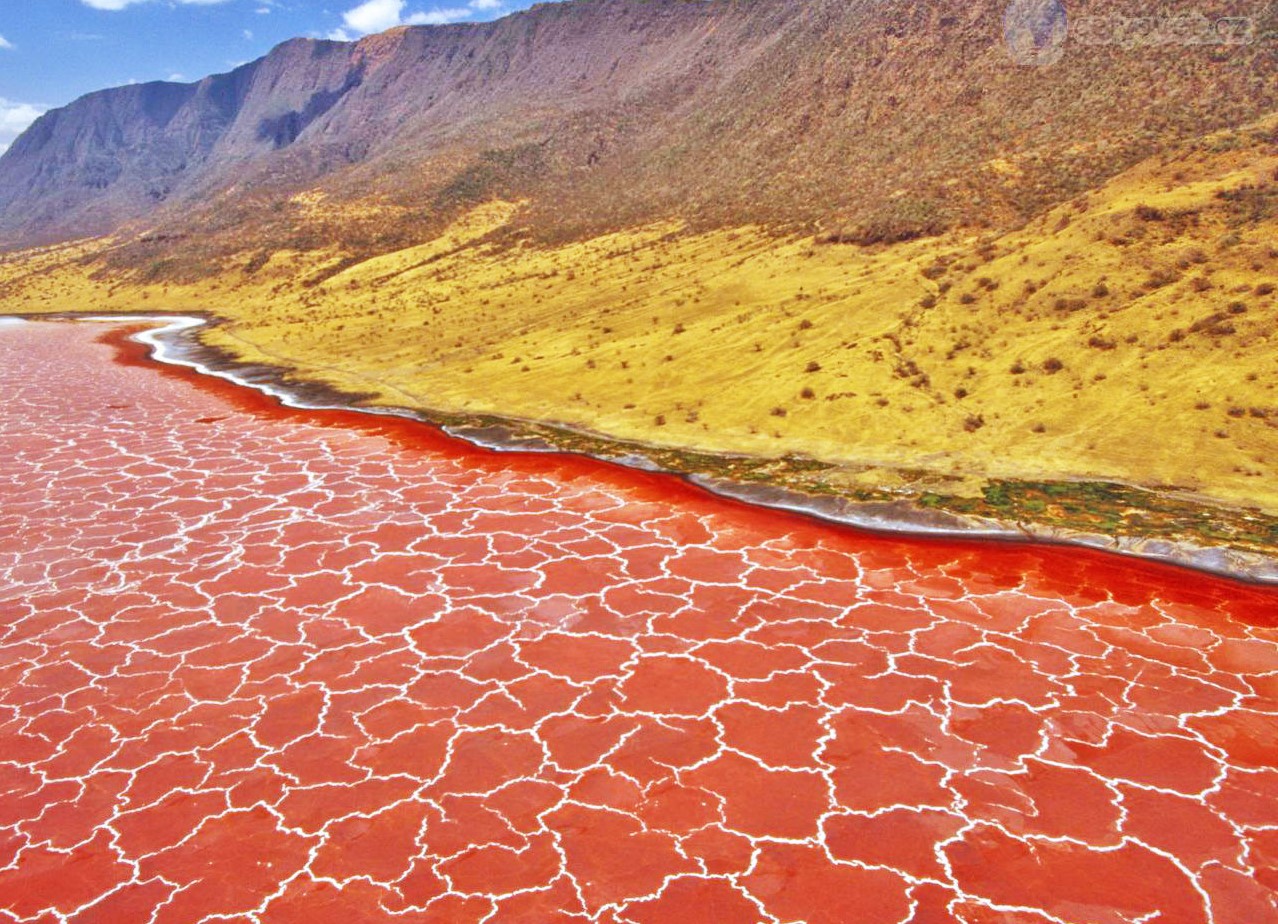 Lake Hillier – Australia
Lake Hillier is a salty saline lake situated on the edge of the Middle Island, this island is the largest island in Recherche Archipelago in the Goldfields-Esperance region. It is located off the south coast of Western Australia. It is famous and known for its pink color. This Lake is about 600 meters (2,000 ft) in length by about 250 m (820 ft) in width. This vibrant pink color of the lake is permanent and also does not change if taken into the container.
Devil's Bridge – Kromlau, Germany
Rakotzbrücke also known as Devil's Bridge is a unique and iconic bridge situated in the Kromlau Park in Eastern Germany. This Bridge attracts many tourists and visitors because of its uniqueness and picturesque view, and it is easy to trip from Berlin. Devil's Bridge is a man-made unique bridge. This bridge was designed to create a perfect circle as any visitor can see a perfect circle due to reflection from the water.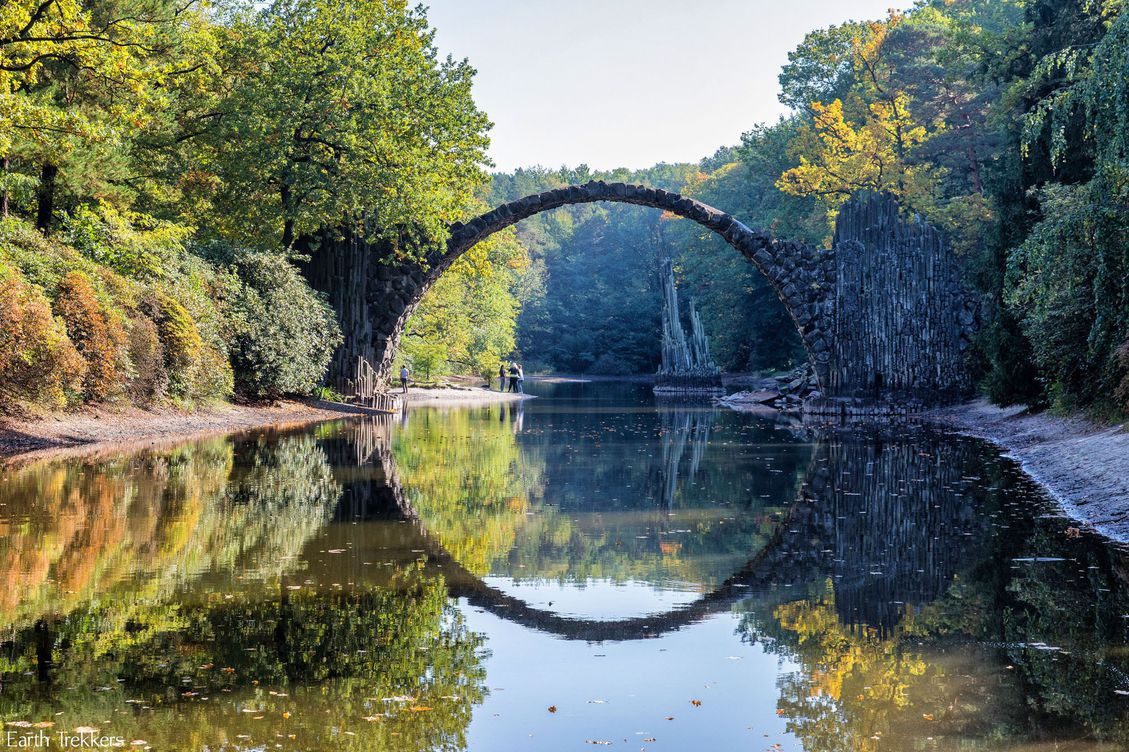 Kawah Ijen Lake – Indonesia
The Kawah Ijen Volcano is a group of composite volcanoes which is located on the border of the Regency of Indonesia. This Volcano complex is inside a larger caldera Ijen which is about 20 kilometers (12 mi) wide. Gunung Merapi stratovolcano is the highest point of that Volcano complex. The name Gunung Merapi means "Mountain of Fire" in the language of Indonesia. The lake surrounding is known as the highly acidic crater lake in the World.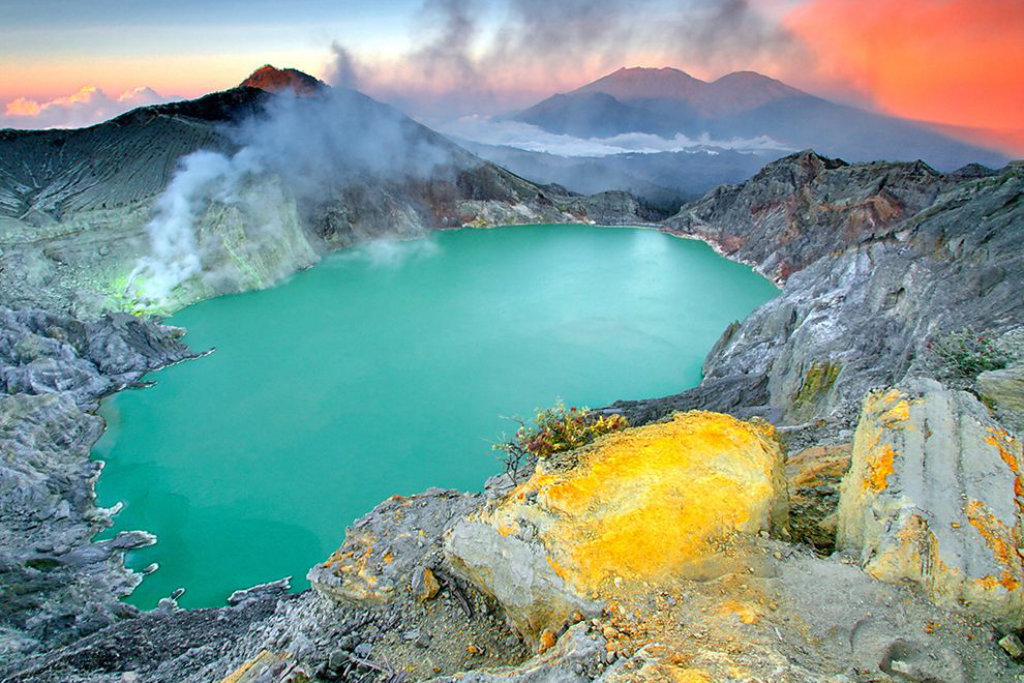 ADVERTISEMENT
---