Moulin Rouge the most famous Cabaret in the world, located at the foot of Montmartre was established in 1889, the same year the Eiffel tower construction started. This remarkable Cabaret is one of Paris's famous symbols many people from around the world gather here to watch the exquisite performance of the dancers. Here are 7 things you do not know about Moulin Rouge Dancers.
ADVERTISEMENT
Requirement to be a Moulin Rouge Dancer
The Moulin Rouge is a magical spectacular that's full of surprises. The show is high energy and a sensory delight from start to finish. Not just anyone can be a Cancan dancer you must be 5'9 tall and be able to kick your leg behind your head. Men should be 6'1, they should have a great presence on stage and a bright personality. Female dancers should be tall, they should look appealing in the Moulin Rouge costume, and have a lot of personality. The Moulin Rouge performance is universal and for everyone, even children six years and above. Each year they are three casting sessions, in which around 600 dancers participate each time for sometimes only two vacancies.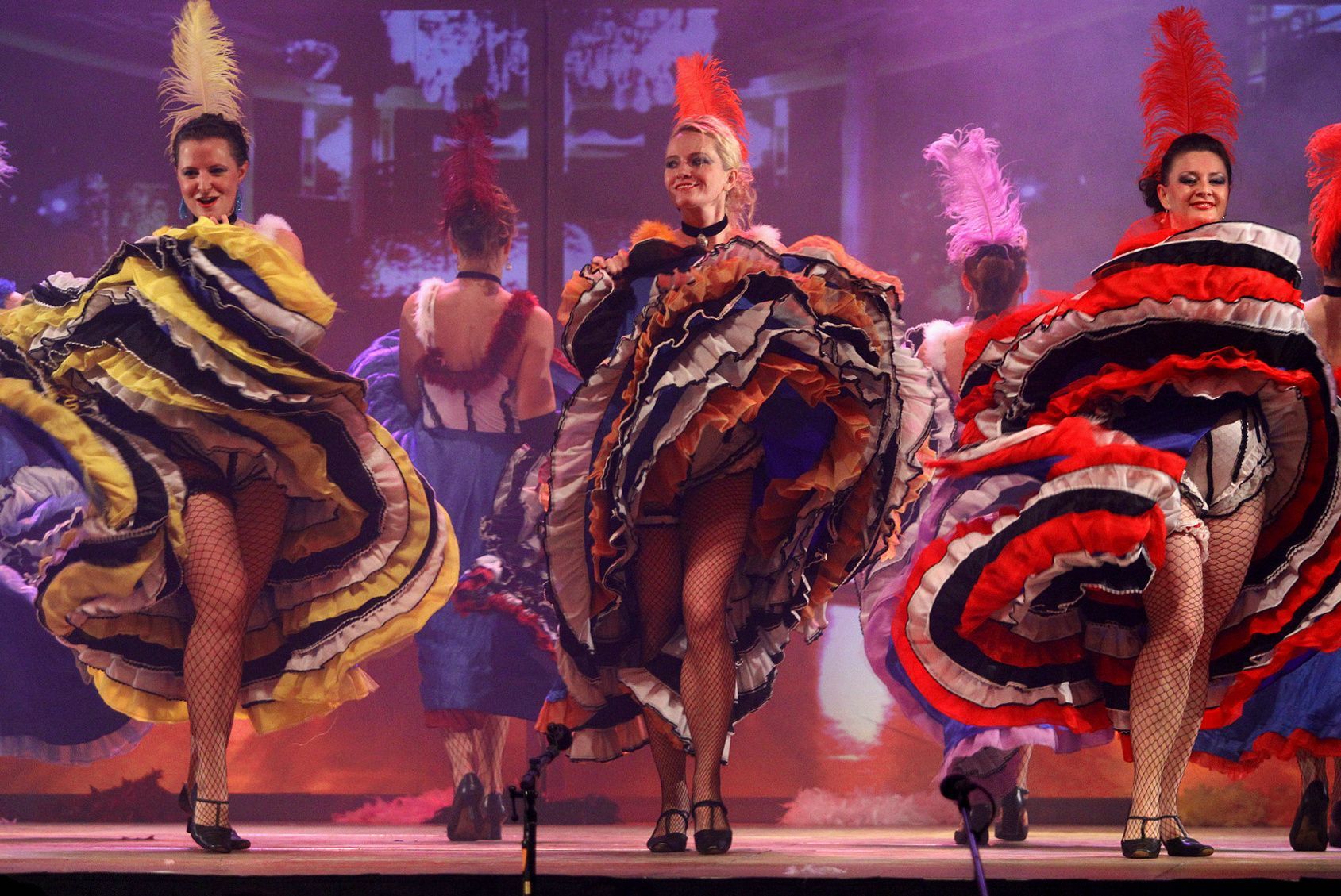 The dress code of Moulin Rouge Dancers
The Cancan derived from a dance called the Galop and was popular in Parisian common dance halls. Initially, it was a dance for both sexes, but as it grew into a French cultural phenomenon, it became traditional for the Cancan to be performed by a chorus line of female dancers. The women used to wear costumes of long skirts, petticoats, and black stockings and the dance primarily consisted of skirt waving, high kicks, cartwheeling, and grand ecarts. Cancan costumes help bring the historical French cancan dance to life with color, vibrancy, and sexiness, red and black are popular colors for cancan apparel.
Modern cancan costumes are made out of various materials and styles, but attempt to stay true to the original costume. Cancan costumes are over-the-top and make women look and feel gorgeous. The outfits are revealing, flirty, and perfect for a costume party or free cancan dancing. Some of the skirts are much shorter than they used to be, revealing the tops of thigh-high stockings and suspenders.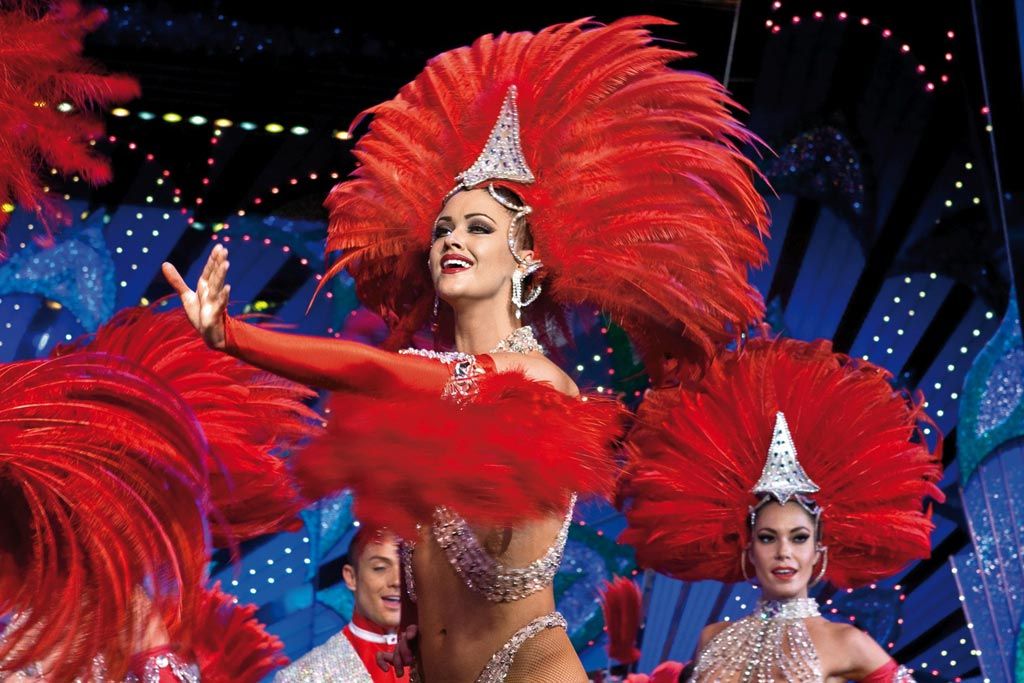 How many dancers are in the Moulin Rouge
Every evening a whirlwind of feathers, sequins, and rhinestones blows through the Moulin Rouge, the emblematic Parisian cabaret, as the great revue show Feerie takes the stage in four spectacular acts. All dancers are trained in classical dance and every week they are classes, the Moulin Rouge team consists of 400 people 100 artists 18 dressers, and 60 dancers both female and male. The show consists of 60 performers from fourteen different countries twirling, kicking, and dancing through the evening. To this day the Moulin dancers continue to impress at amazing dinner shows, and the cancan dancers are always wearing fabulous feather- and rhinestone-covered costumes.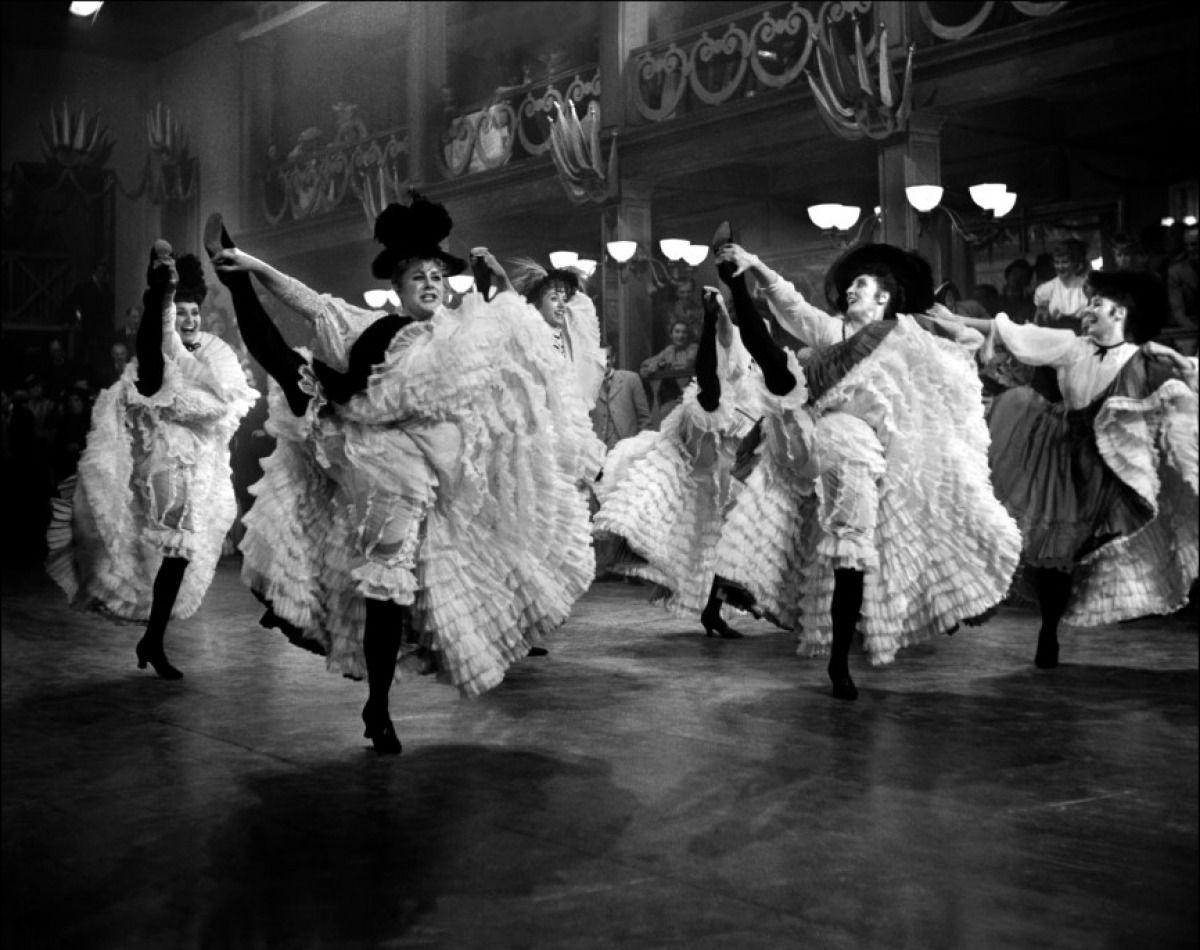 Moulin dancers come from all over the world
It takes a lot of skill and talent to be a Moulin Rouge dancer, dancers are selected from all over the world. The Moulin Rouge's troupe has eighty artists of fourteen nationalities, of which around twenty artists are men. The majority of the artists are Australians, and Australians also make up more than a third of the Doris Girls. The performances at the Moulin Rouge still hold to the traditions established at the cabaret's founding on Oct. 6, 1889, when women who made a living washing linen by day transformed themselves into dancers at night. Moulin Rouge still gives tourists and Parisians a taste of the demi-monde, it is also the place where many dancers from the UK go to find work providing, and they cut the majority of its performers are British.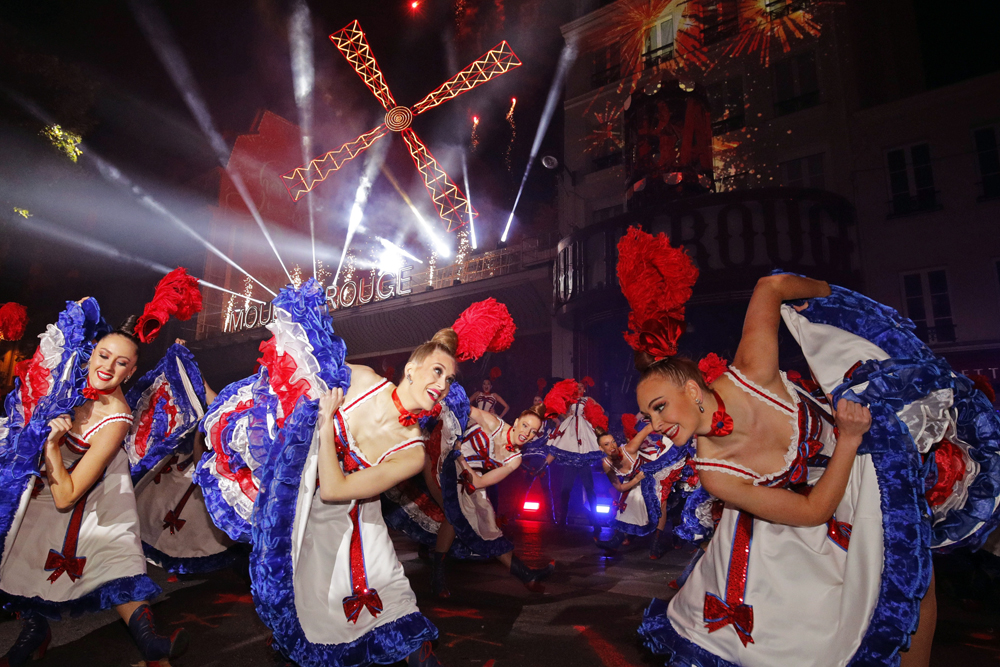 Feather and rhinestone costumes of the French Cancan dancers
The French cabaret's famous cancan dancers for its high-kicking cancan dancers and flesh-exposing ostrich feather costumes mark 130 years since it first opened its doors to audiences. Each show requires a thousand outfits, all crafted in the workshops that have been supplying the Moulin Rouge for decades. Each dancer has to make between 10 and 15 costume changes per show, with about 90 seconds to complete each one before they have to be back out on stage. Pink and black leather high boots with sequin decorations and elaborate constructions over the dancer's shoulder create an illusion of sparkling butterfly wings and ostrich feathers sprouting from their backs. They are 800 pairs of shoes from size 35 to 47 for all the dancers.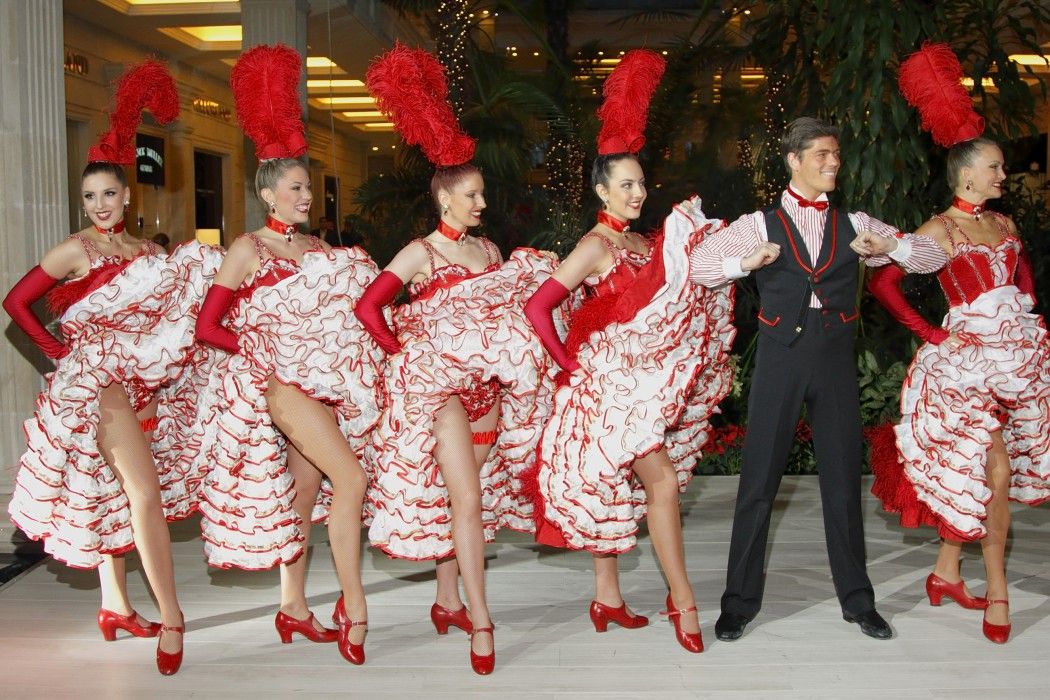 French Cancan dancers
In the history of the French Cancan dancers, Cancan in French slang at the turn of the 19th century meant malicious gossip or scandal. Who invented the cancan dance, Charles Mazurier, well known for his acrobatics, including the grand ecart or jump splits both popular features of the can-can. At that time, people loved to go to balls and the last dance of the night was usually with couples, called the quadrille. The cancan originated out of this last dance, with higher kicks and more energy.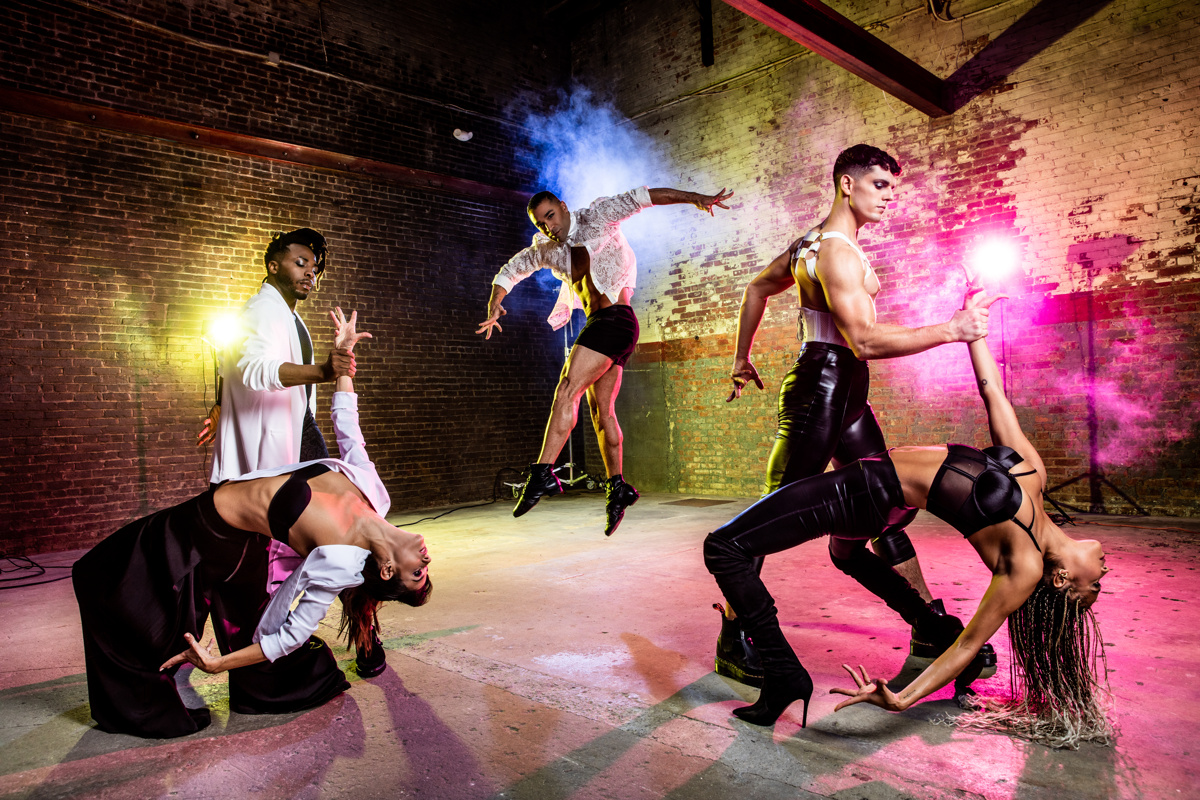 High leg Kick choreography
Cabaret dancers must have balance, flexibility, acrobatic ability, and rhythm. They have to be able to do the splits and perform impressive moves like the port d'armes, cathedral, and the military salute. Do you want to become a cancan dancer well make sure to challenge yourself, cancan dancers have achieved the most-high kicks and spinning splits in thirty seconds, 720 high kicks and 62 spinning splits.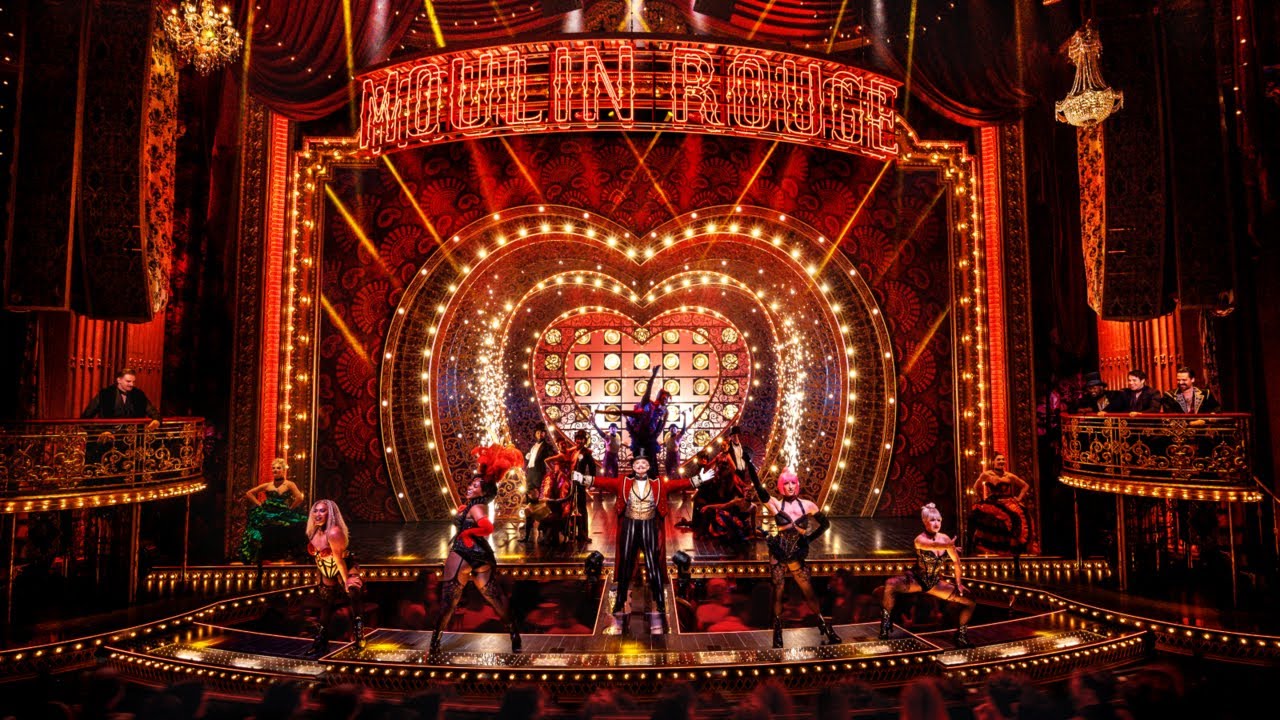 ADVERTISEMENT
---