From munching on rotten tofu in Hong Kong to eating rattlesnake sausage in LA, there are many bizarre culinary offerings to found across the world. Food experts from 7 cities have identified the strangest – yet still delicious – dishes for daring foodies to sample on their travels.
Locusts and mealworms at Le Festin Nu, Paris
Le Festin Nu offers the culinary brave the experience of eating locusts and mealworms. Consumed for decades in Africa and Asia, these critters are prized for their nutritional values, being especially high in protein and low in fat. The crispy shell is said to taste like a little piece of salty croissant that's been grilled, and the flavours that emerge from them are similar to those of a peanut.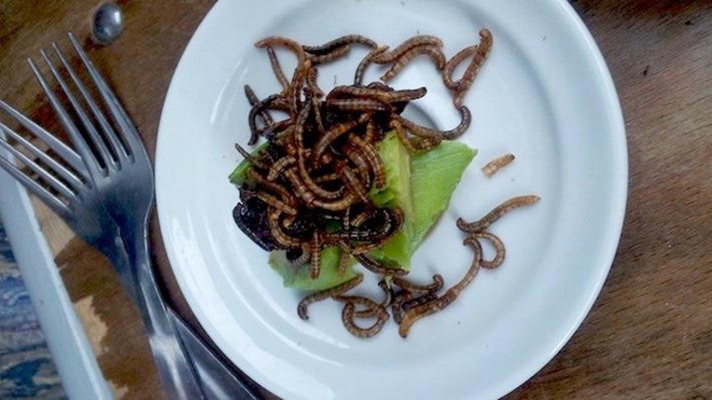 Go fishing at Zauo, Tokyo
At Zauo, a restaurant chain in Tokyo, you can catch your own dinner - just don't arrive hungry.Diners are greeted by a giant, boat-shaped seating area surrounded by a moat teeming with all kinds of fish. Once quests are seated, they're handed a fishing rod and some bait, and are free to 'go fishing'.
Visitors are unable to throw the fish back though - once caught it must be eaten - and the only seasonings are salt and lemon, to ensure that the fish's natural flavour is always prominent. It can take half an hour before even a small kasago (scorpion fish) can be caught, but if diners are successful they'll be applauded in front of the whole restaurant.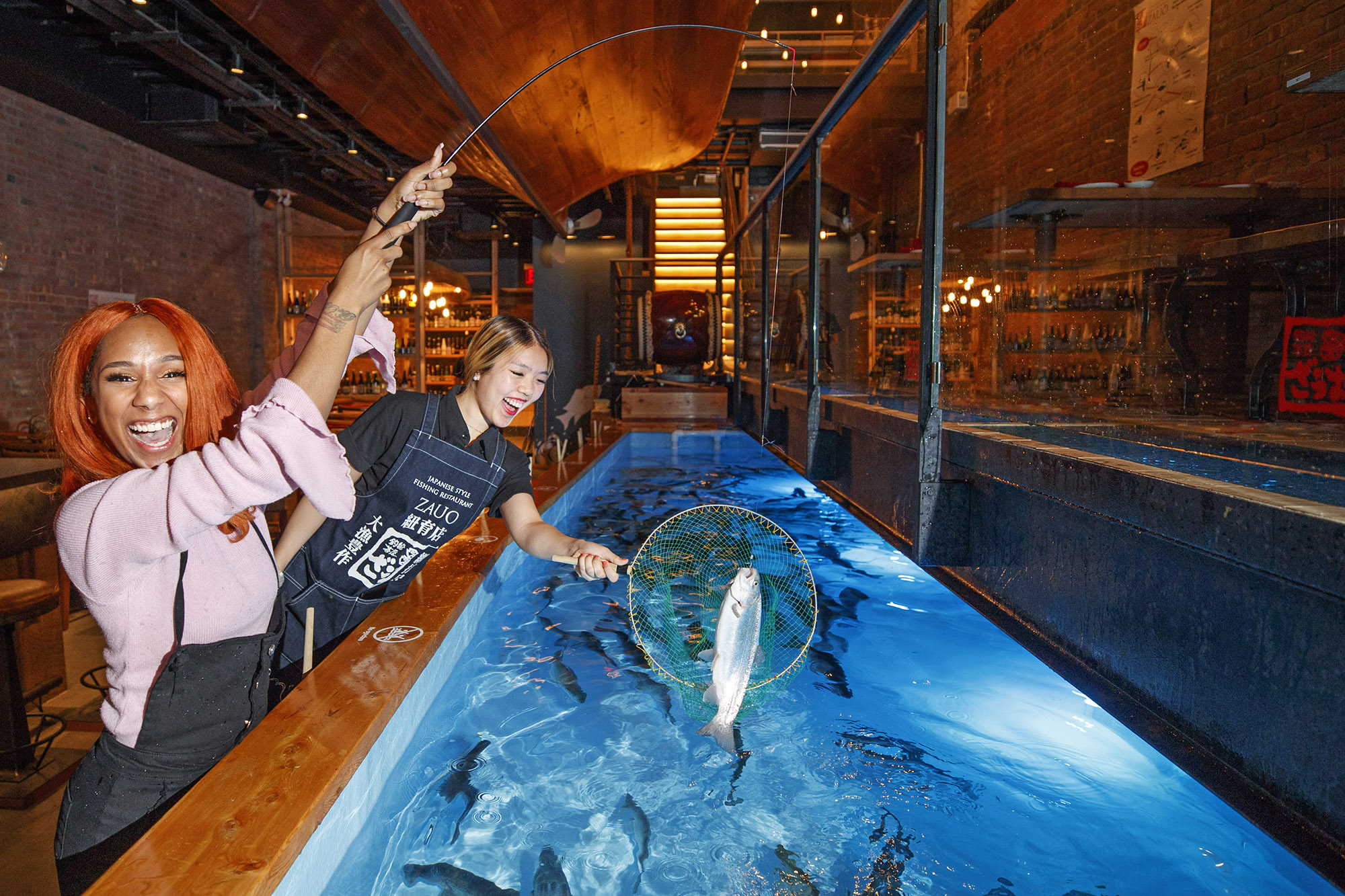 Raindrop cake at Smogasborg, New York
In New York, the latest social media food trend is the Japanese dessert known as mizu shingen mochi which looks exactly like a giant drop of water. The crystalline creation was brought to New York by Darren Wong, who's dubbed his version the Raindrop Cake.  The sweet treat is made with water just solidified with agar (a vegetable gelatine) and served over brown sugar syrup and kinako (roasted soy flour). The orb-like cakes can be sliced like any soft jelly but will melt if left out for too long.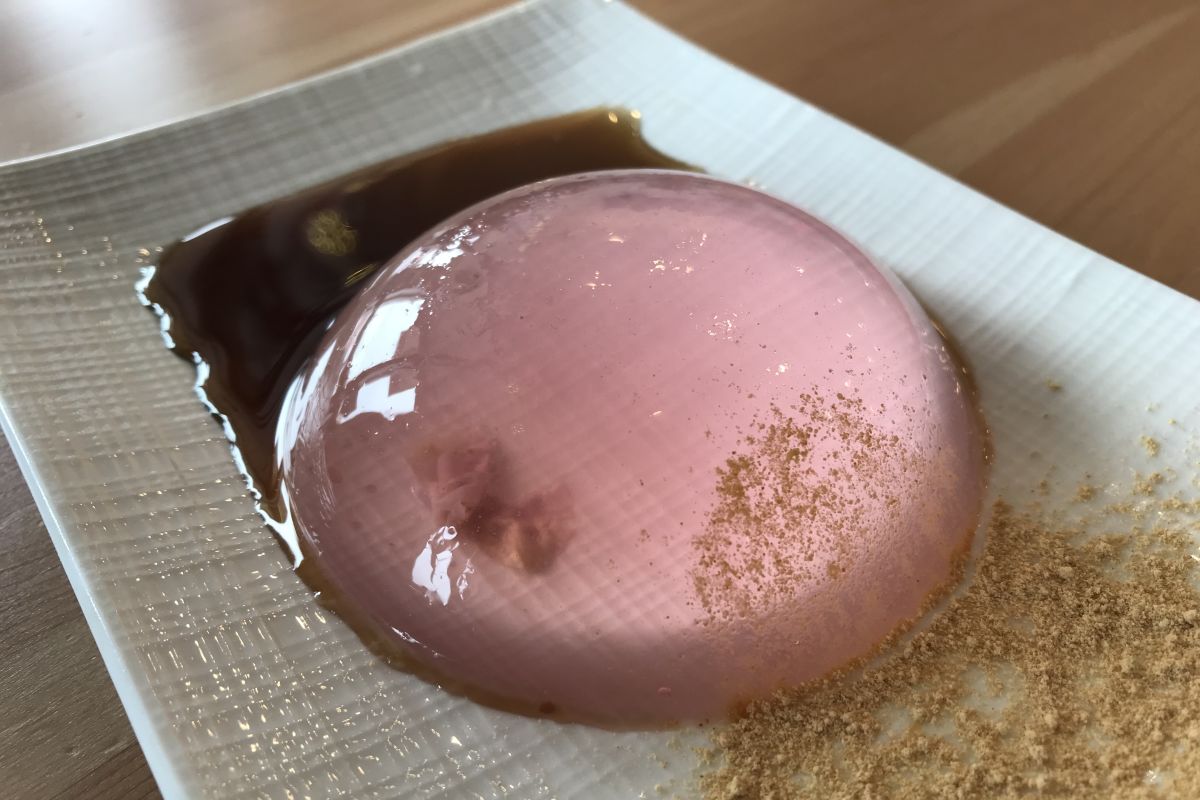 Jibarito sandwich at El Nuevo Borinquen, Chicago
El Nuevo Borinquen is  an authentic spot serving real Puerto Rican food. Diners should look out for the jibarito sandwich - a twist on a standard steak sandwich Instead of nestling in between two slices of bread, the jibarito arrives between juicy plantains, a member of the banana family.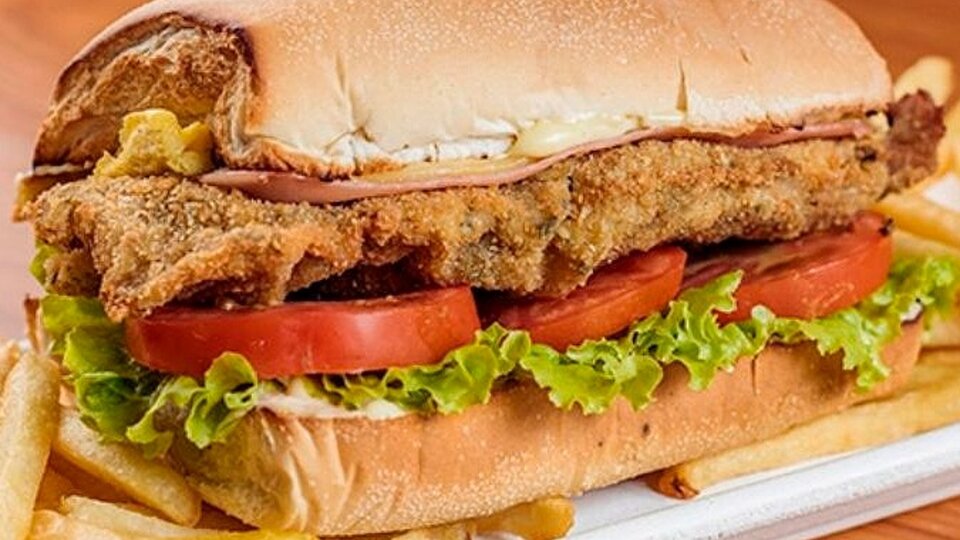 Stinky tofu at Hong Kong's street food markets
To most people the idea of eating a food named 'stinky tofu' would be undesirable. The Hong Kong street food delicacy is soaked and left to rot in a brine of milk, vegetables and meat for days, weeks or even months. The tofu is then deep fried and dished up with a sweet and spicy sauce.  The result is crispy on the outside, a creamy centre and has a pungent smell - but it's surprisingly popular with many foodies.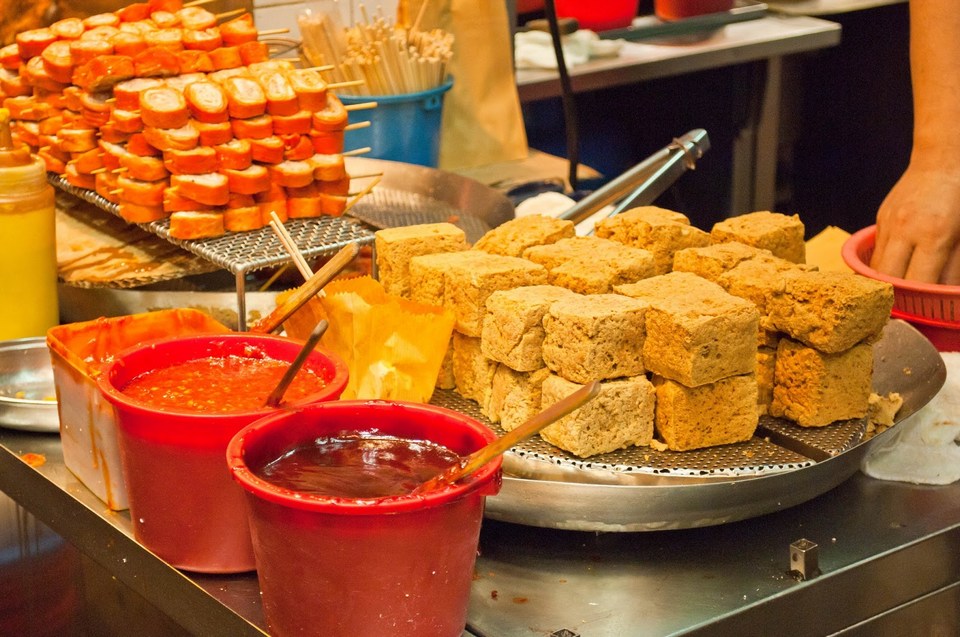 Blood sausage 'sundae' at Dongwonjip, Seoul
A 'sundae' at Dongwonjip, is a somewhat misleading name given it doesn't feature anything creamy and sweet with strawberries. Instead the lumpy treat is actually blood sausage stuffed with noodles. Meanwhile, the sundaeguk (sundae stew), a simple dish made with pig's head and small intestines is described a good hangover cure by Time Out.
Pigs' tails at Pigmeu, Lisbon
At Pigmeu  - which, as the name suggests, focuses on pigs - the chefs devote themselves to making the most of the whole animal: loin, shoulder, leg, belly and everything in between. Particularly recommended are pezinhos à coentrada (pig's trotters with coriander), salada de orelha (pig's ear salad) or rabinhos de porco molho agridoce (pigs' tails with sweet and sour sauce).