From the finest ingredients to exquisite culinary techniques, the most prestigious restaurants in the world are constantly pushing the boundaries of what's possible in the kitchen. Let's take a look at the Top 7 Most Expensive Restaurants in the World in 2023.Get ready to indulge in the ultimate gastronomic experience as we explore these awe-inspiring restaurants.
ADVERTISEMENT
Ultraviolet – Shanghai, China
Ultraviolet is not just one of the most expensive restaurants in the world, but it's also one of the most exclusive. With only one table that can accommodate up to ten people, and a well-guarded secret location that adds to the mystique, securing a reservation here is almost impossible. But those who can afford it, can expect an innovative and immersive dining experience that engages all the senses, thanks to the audio-visual effects and 10-20 tasting courses created by French chef Paul Pairet.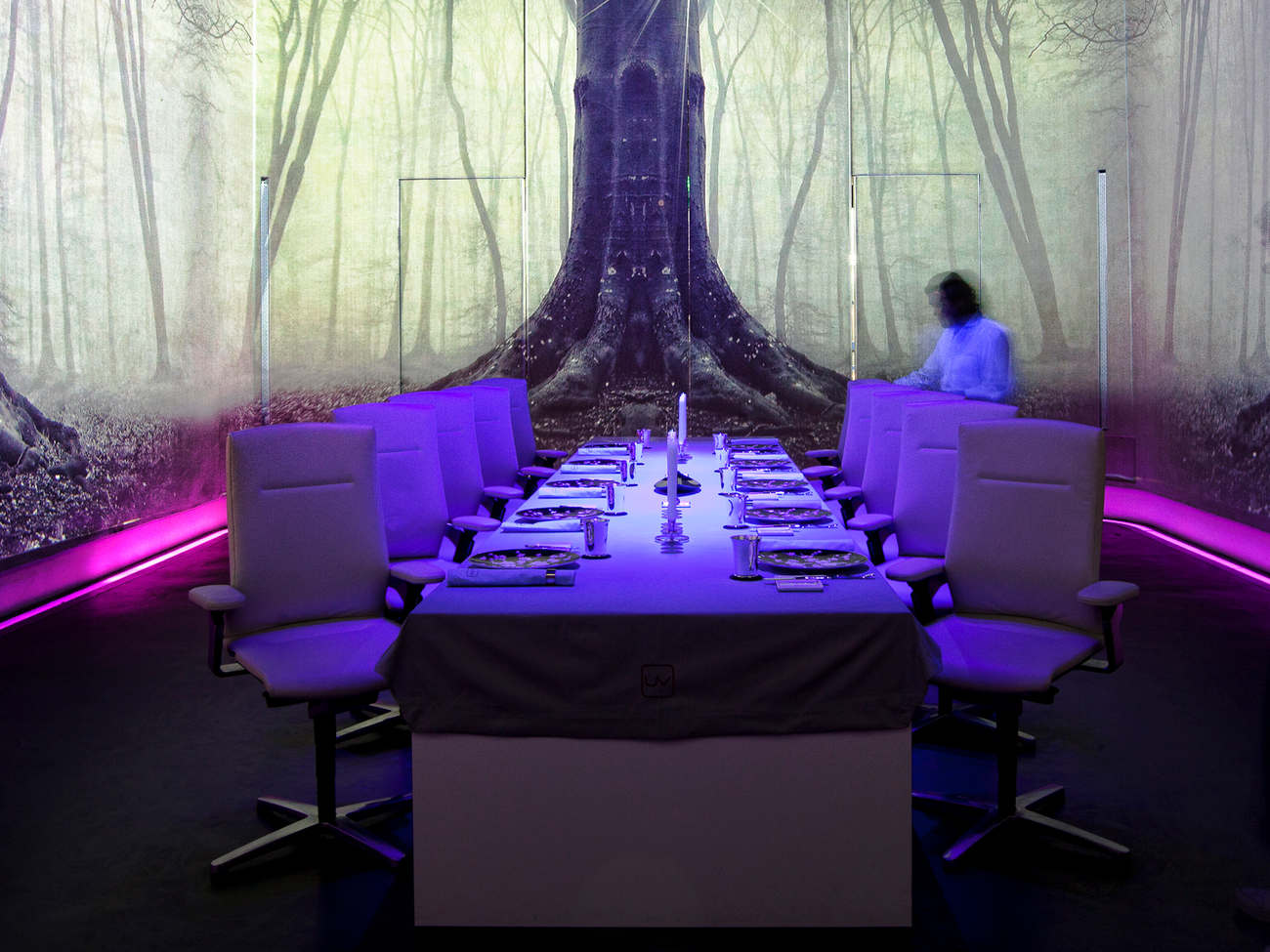 Guy Savoy – Paris, France
Guy Savoy is a world-renowned chef with two restaurants named after him, one in Paris and one in Las Vegas. The Paris restaurant is the flagship and offers a 13-course meat-focused tasting menu. Savoy has trained Gordon Ramsey and owns four other successful restaurants in France. The restaurant is known for serving delectable delicacies, including caviar with smoked sabayon and marmite of braised duck foie gras. The Las Vegas location offers a similar experience but at a cost of about $565 for the thirteen-course dinner menu.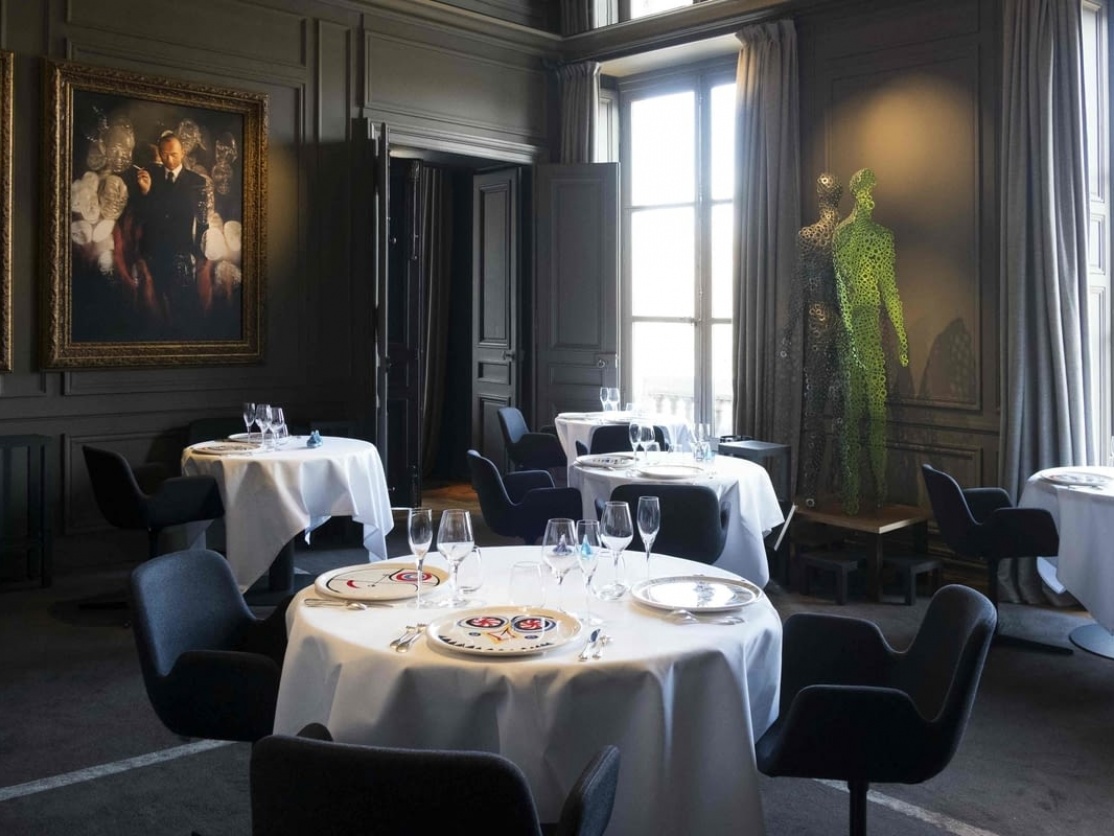 Restaurant De L'Hôtel De Ville – Crissier, Switzerland
Despite its mouthful of a name, the restaurant is renowned for providing an exceptional dining experience and serving some of the best food globally. You can indulge in an eleven-course tasting menu, which includes specialties such as saffron mussels, lamb fillet, and Imperial Ossetra caviar. Restaurant De L'Hôtel De Ville offers an extensive forty-page wine list to complement your meal. The kitchen is led by the celebrated chef, Frank Giovani, and the restaurant holds three Michelin stars.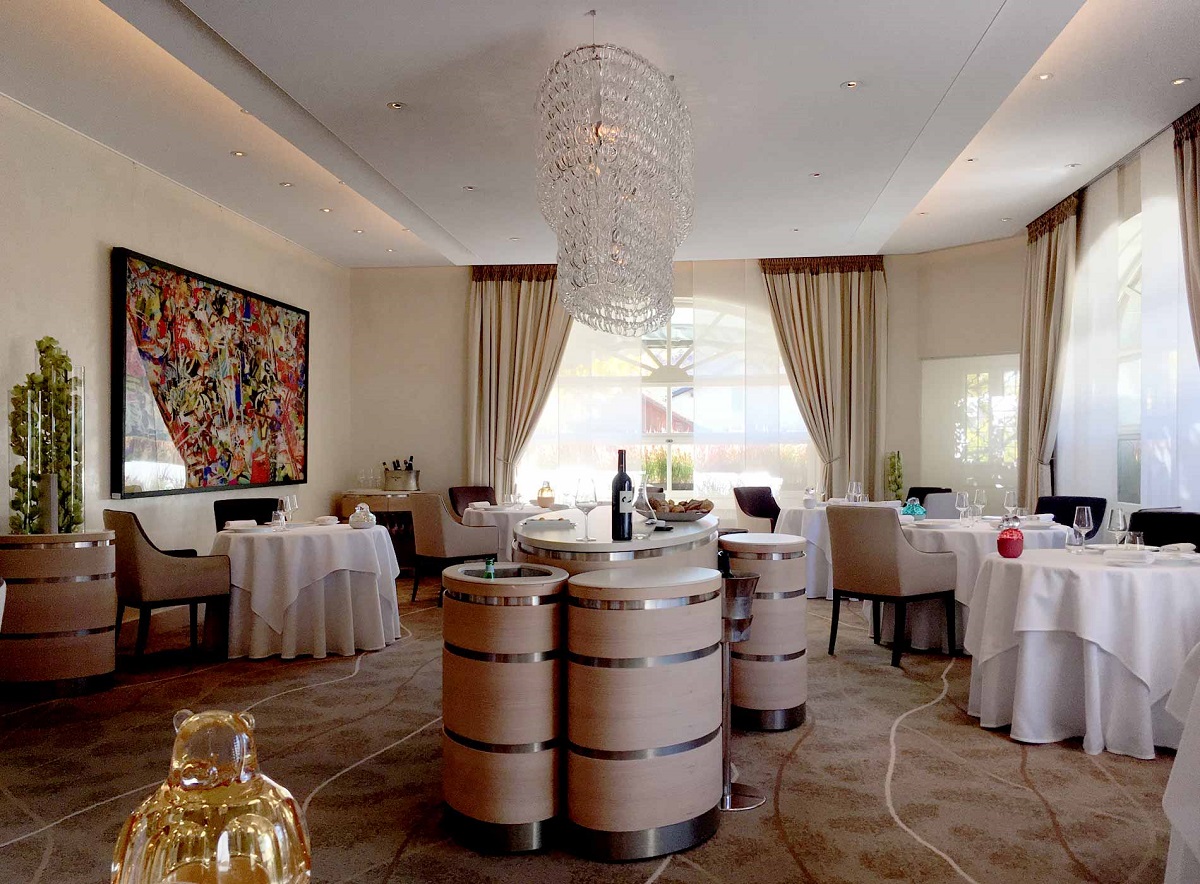 Per Se – New York, United States
Per Se is the world's second most expensive restaurant, established in 2004 as Thomas Keller's second three-star Michelin restaurant. Known for its delicate presentation and exquisite flavors, the restaurant offers three tasting menus, including a vegetarian option. The most sought-after nine-course tasting menu primarily focuses on French and American cuisine. With 19 tables boasting views of Columbus Circle and Central Park, the luxurious restaurant also offers an award-winning wine collection, featuring over 2,000 bottles to select from.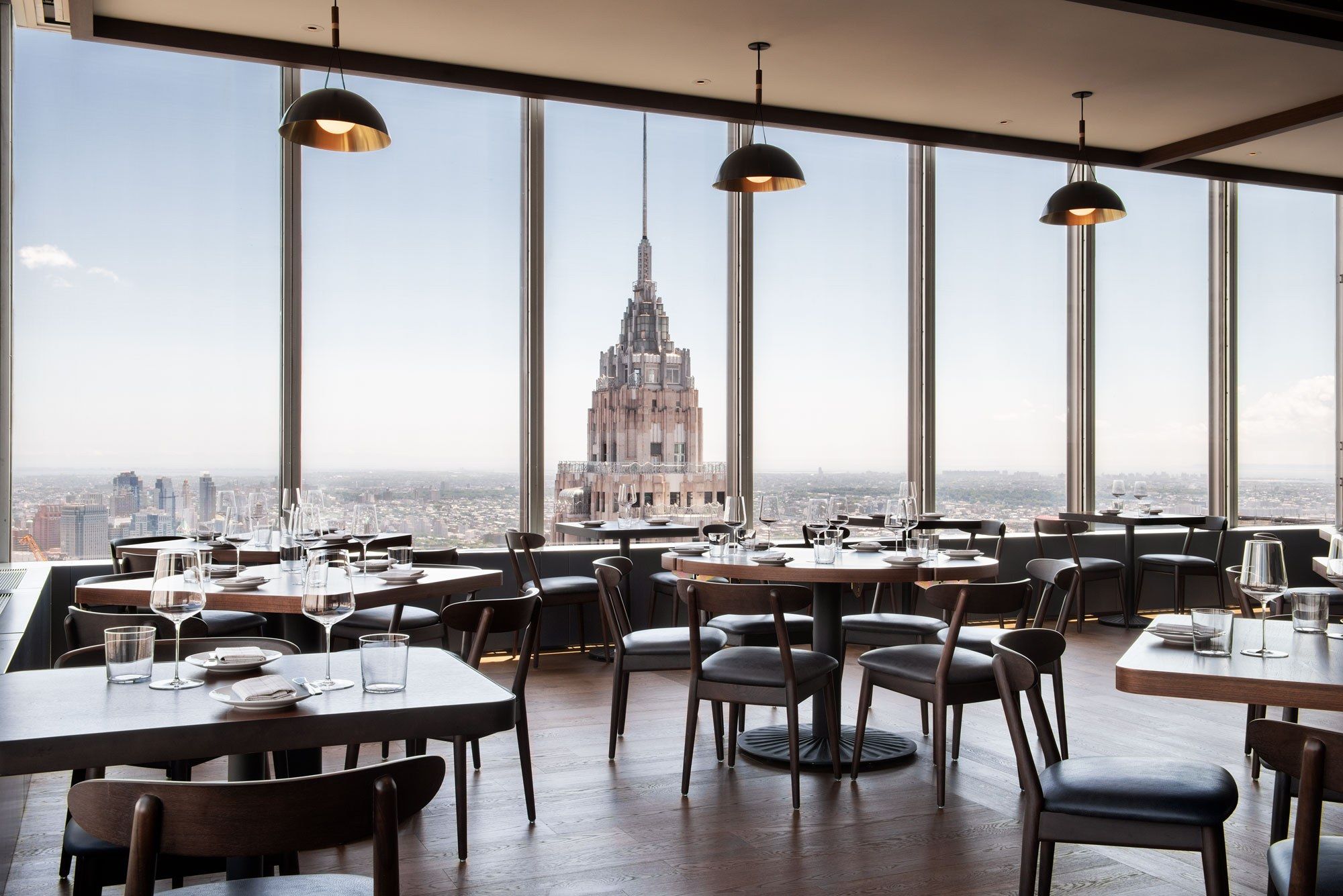 Masa – New York
Masa specializes in sushi, headed by three Michelin-starred chef Masa Takayama. The restaurant offers a simple sushi tasting menu focusing on essential flavors, with no actual menu available as chefs prepare fresh ingredients only available on the day. A meal at Masa will cost around $595 per person, excluding drinks and taxes, making it a spot for A-listers and celebrities. The menu changes daily, depending on the seasonal specialties available, so reservations are taken up to four weeks in advance.
Kitcho Arashiyama – Tokyo, Japan
If you're searching for a Japanese-style dining experience, Kitcho Arashiyama is the place to go. It is the only restaurant on this list that exclusively serves kaiseki cuisine. The ten-course tasting menu features some of the finest ingredients in the world, served in a beautifully decorated setting that overlooks stunning gardens. And the current head chef, Kunio Tokuoka, demands nothing less than perfection.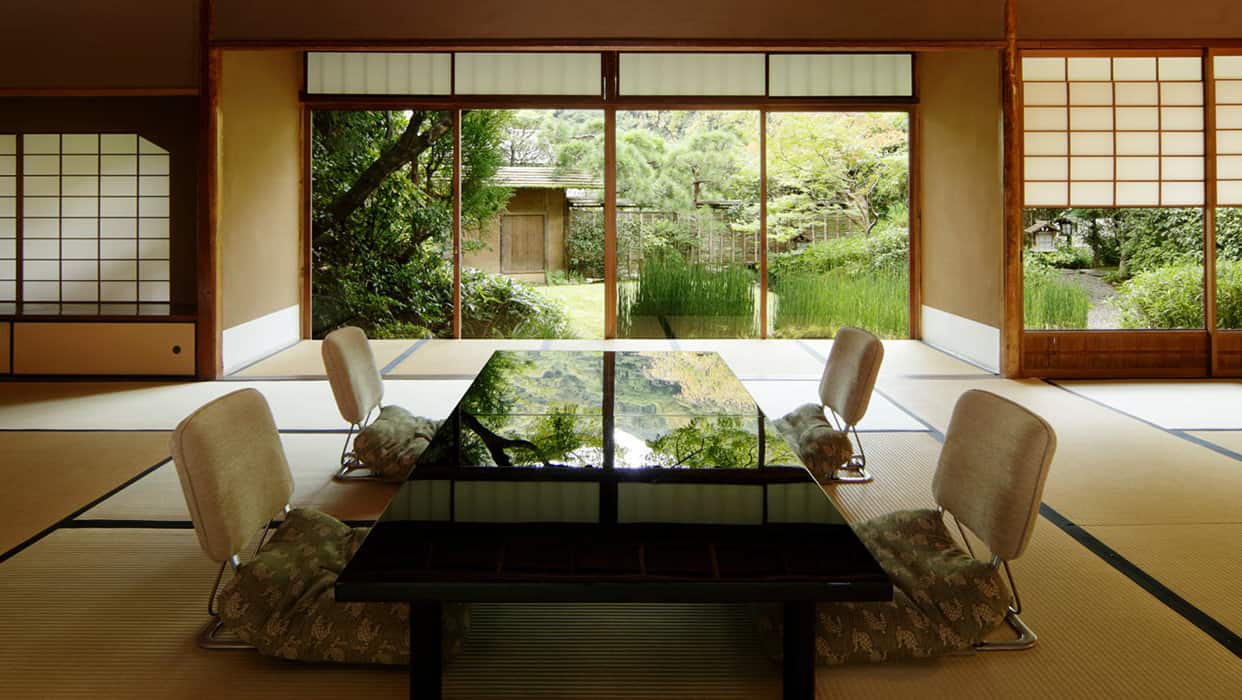 Maison Pic Valence – Paris, France
Sophie Pic is one of the few female chefs to run a three-star Michelin restaurant, and she continues to carry on the family legacy at this renowned establishment. Sophie is known for her innovative approach to cooking, using unique flavor combinations to create visually stunning and delicious dishes. The restaurant, now in its 130th year, offers a serene dining experience in its beautiful Mediterranean gardens.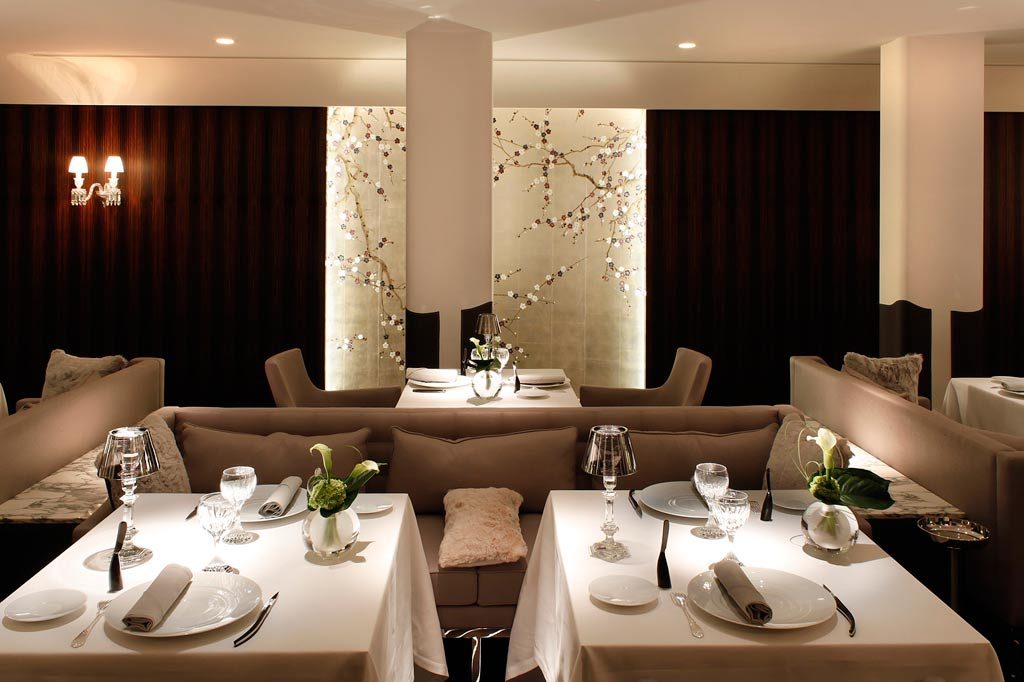 ADVERTISEMENT
---