There are a lot of celebrities out there who took the leap into marriage when they weren't even old enough to legally drink alcohol or even vote yet. Sadly, most of these relationships ended in divorce and didn't make it past a few years, or, in some cases, a few months. Still, it's interesting to hear about these once-intense love stories and what the stars learned from them. Below are a few celebs who got married when they were just teenagers.
ADVERTISEMENT
Demi Moore and Freddy Moore
Demi Moore actually got her famous last name from her first marriage. According to Huffington Post, Demi married Freddy Moore in 1980, when she was just 17-years-old. He was 12 years older than her. The couple were only together for about four years before they divorced, which was the same time Demi started dating her St. Elmo's Fire co-star Emilio Estevez. Demi had been using his name as her stage name, and, as we all know, kept it after the divorce.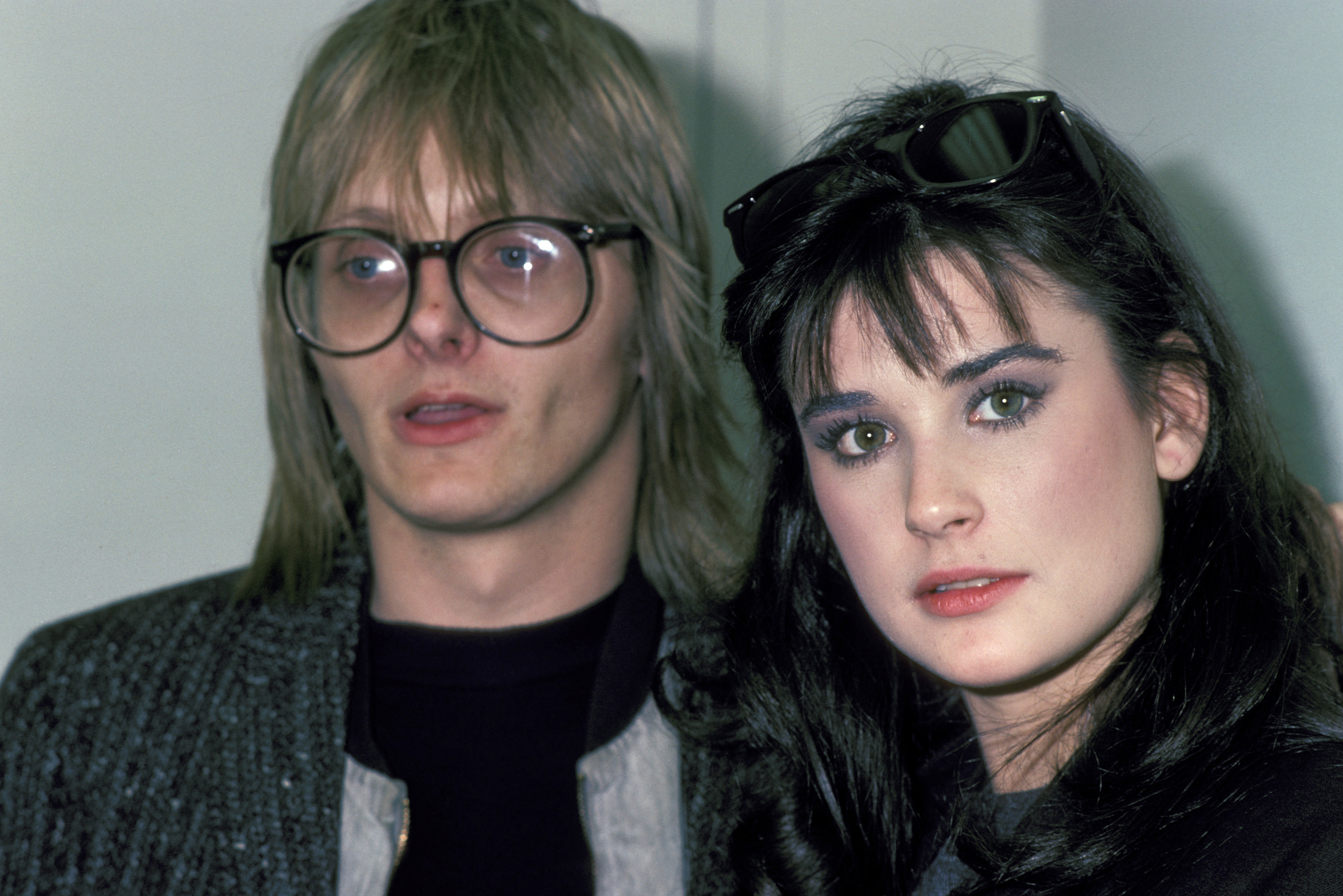 Macaulay Culkin and Rachel Miner
In 1998, Macaulay Culkin married actress Rachel Miner when they were both just 17 years old. According to the New York Daily News, they met when they were students at the Professional Children's School in Manhattan, and had only been dating for a few months before deciding to get married. Before they could set a date, they both needed permission from their parents.
In a statement, the couple said, "We're so happy and proud that we found each other at such a young age. We look forward to spending our lives together." According to Playbill, the two tied the knot on June 21, 1998 in a small ceremony in Connecticut. Unfortunately, the union didn't last long. After two years of marriage, Culkin and Miner announced they were separating. Culkin's spokesman confirmed the separation to Entertainment Tonight (via ABC News), saying, "It is very amicable and they remain best of friends."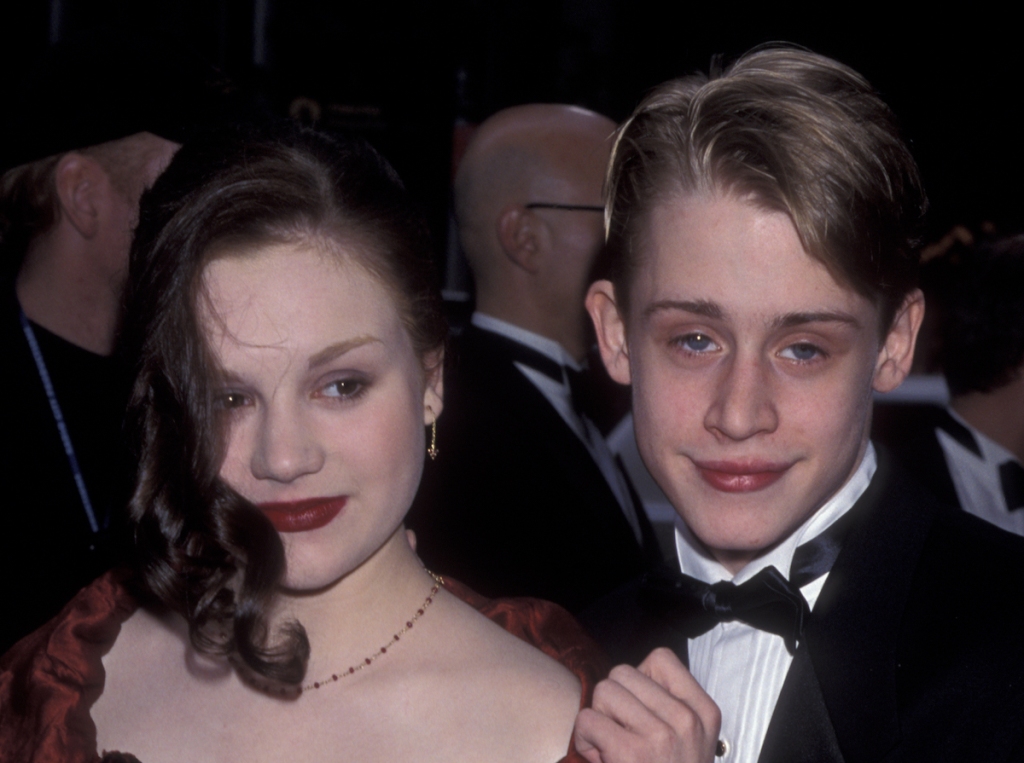 Solange Knowles and Daniel Smith
When Solange Knowles was 17-years-old, she married her high school sweetheart, football player Daniel Smith, who was 19, in the Bahamas with their family and close friends in attendance. When she was 18, she gave birth to their son, Daniel Julez J. Smith, Jr., and the family moved to Moscow, Idaho, where Smith was in college. In October 2007, Knowles confirmed in an interview with Essence that she and Smith had separated.
Knowles later told Elle that relocating to Idaho was "one of the most bittersweet moments" of her life, saying she was isolated and "lonely."  Knowles hasn't expressed regret about marrying and having a child at a young age. In an interview with Harper's Bazaar in 2014, she said, "In a lot of ways, emotionally and mentally, I feel far older than 27. Just going through a marriage and a divorce — which I essentially did by 21 — will give you an insane amount of perspective on life."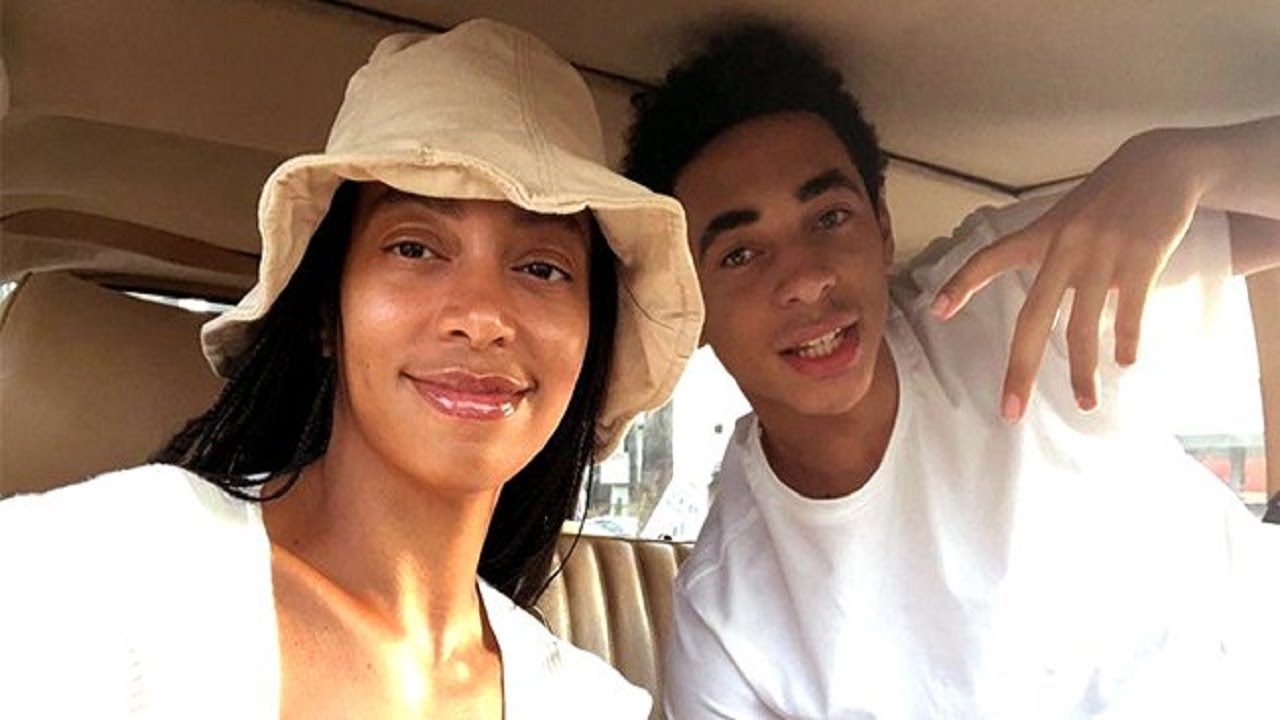 Milla Jovovich and Shawn Andrews
Actress Milla Jovovich was only 16-years-old when she married her Dazed and Confused co-star Shawn Andrews. In an interview with Mashable, the director, Richard Linklater, said that Jovovich and Andrews were married for about a month, saying, "I think Milla's mother annulled it because her daughter was like 16."
In a 2011 interview with The Daily Mail, Jovovich said she "ran off to Vegas" to marry Andrews as a teen "to prove a point to my mum." She also said she wanted a bank card, explaining, "I was a big girl as far as I was concerned and I wanted to establish myself as an adult, as I was working like one and being treated like one by everyone else. It wasn't about being in love, but when you're 16 you have to take three rights to make a left." However, in an interview with Maxim, actor Jason London, who was also in Dazed and Confused, said Andrews was never interested in interacting "with really anyone except Milla Jovovich."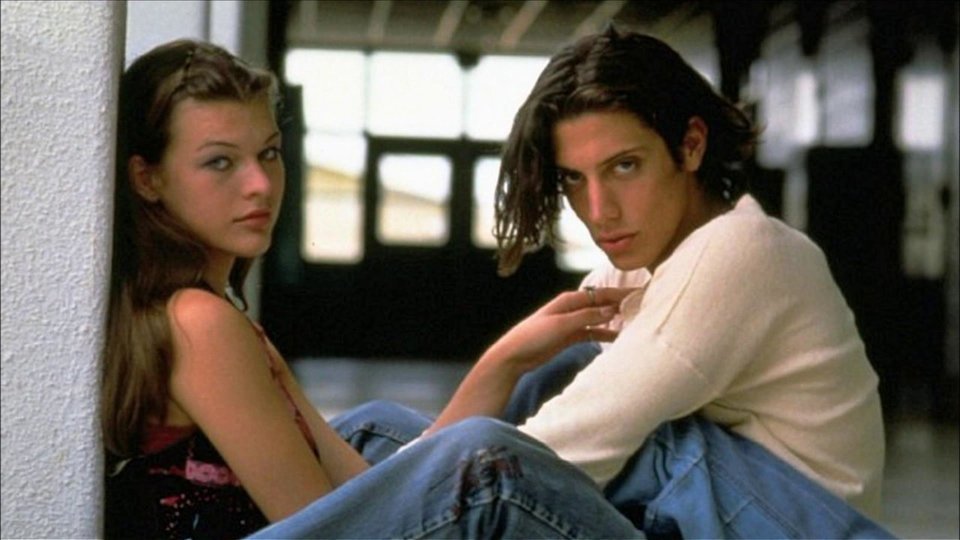 Melanie Griffith and Don Johnson
Melanie Griffith and Don Johnson have a long history that began when they met on the set of The Harrad Experiment when Griffith was 14-years-old and Johnson was 22. They wed when Griffith was 18, but the marriage only lasted six months before they got divorced, and their problems were attributed to their drug and alcohol addictions. Griffith later told The Hollywood Reporter, "I thought he was the most beautiful person I'd ever seen." Her mother, Tippi Hedren, told the publication she was in "sheer panic" about Griffith falling for an older man.
Nearly ten years after getting divorced, Griffith and Johnson ended up getting back together. In 1989, they remarried, and four months later, they had a daughter, actress Dakota Johnson. The two ended up separating in March 1994, reconciling later that year, then separating again in May 1995 before divorcing in 1996. In a 2018 interview with InStyle, Griffith said she doesn't think marriage is "relevant for anyone anymore."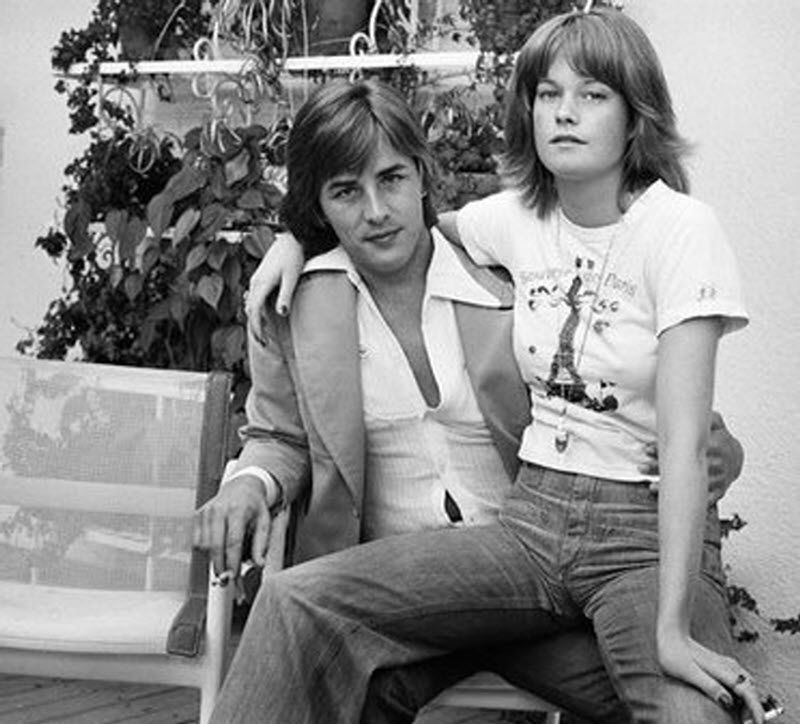 Bo Derek and John Derek
Actress Bo Derek caused quite the scandal when she got married at 18-years-old to someone 30 years her senior. According to Interview, Bo met her husband, director John Derek, when he cast her in his movie Fantasies when she was 16-years-old. Although he was married to actress Linda Evans at the time, he and Bo fell in love while filming in Greece. Bo ended up dropping out of high school so she could stay in Europe with him and avoid statutory rape laws, and when she was 18-years-old, her and John came back to California and got married. They ended up staying married until he died in 1998.
When speaking to Interview years later, Bo admitted to feeling "terrible" about the fact that John was married when they fell in love, saying she did the wrong thing and she will never forgive herself for it. But in another interview with Larry King, Bo said their marriage was "fantastic," saying, "There were so many things going against it, first of all, 30 years age difference." She added, "But 25 years later, it was obviously meant to be."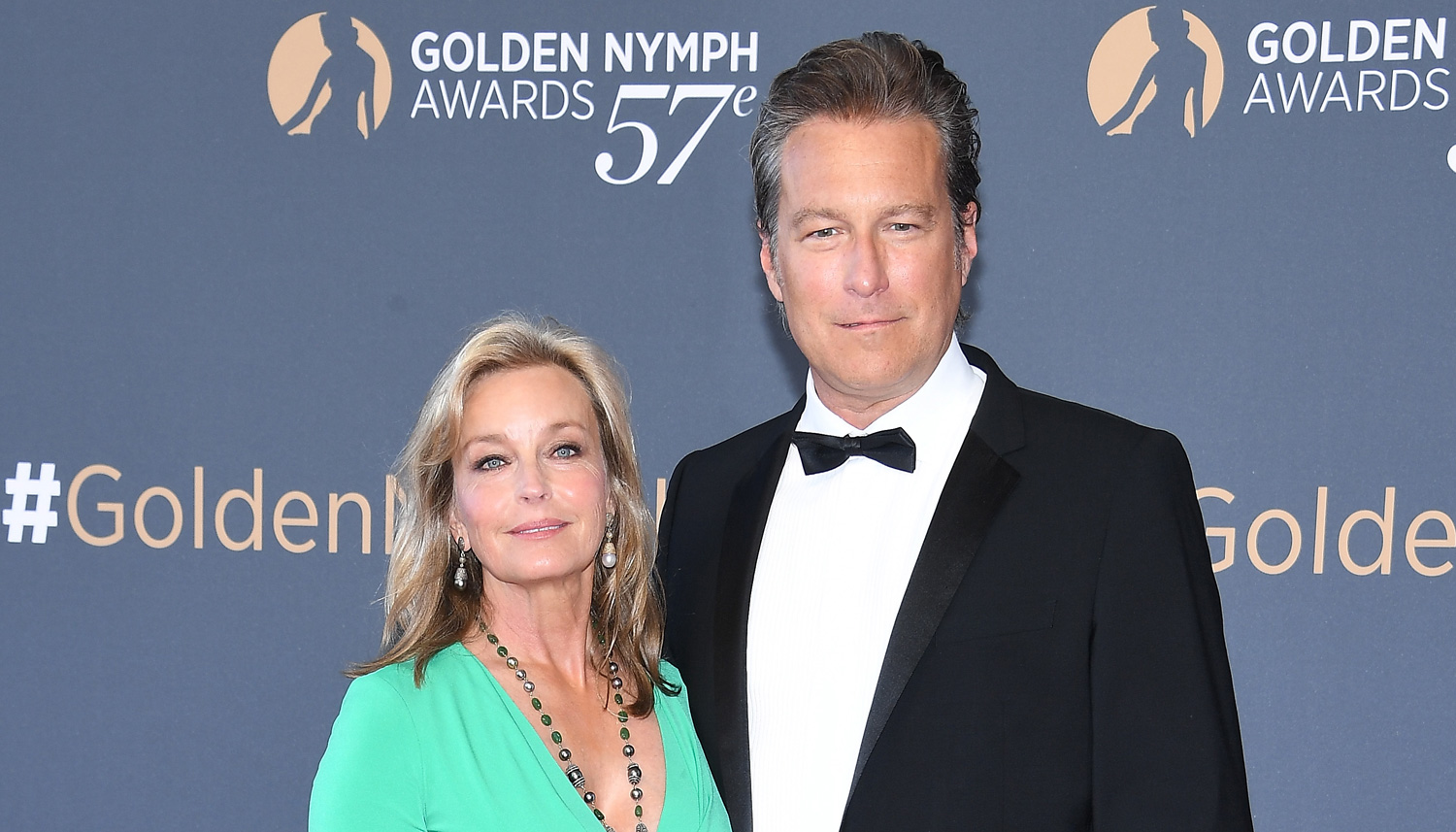 ADVERTISEMENT
---