Celebrities indulge in many different treatments for different purposes. Some want to enhance their features such as getting a lip job, breast enhancements and butt implants. Others want to make their features look better such as getting nose jobs to straighten their nose. Well if you have the guts and the money then go for it! There is nothing wrong in going an extra mile to look beautiful. However celebrities tend to go a bit crazy when it comes to these surgeries and just don't know when to stop. Let's have a look at the 6 times Plastic Surgery Went Horribly Wrong for celebrities.
Michael Jackson
Well there's no surprise there. The iconic singer had a rough childhood and was a part of controversies all his life. Michael Jackson went through plastic surgeries all his life and some quite serious and dangerous ones. The most famous surgery he went through was the one where he got his body bleached to remove the black colour of his skin and became fair. He later on got nose jobs, Botox and countless other surgeries to the face. The surgeries went quite wrong and Jackson looked nothing like his old self. However we care nothing about that. We will always love you Michael!
Tara Reid
Tara Reid, a Hollywood actress known for her role in the American Pie takes the second place on our lsit today. We all know about the contouring craze that has been going on these days. Instagram videos have gone viral showing girls contouring everything from their boobs, abs to even their legs! Tara Reid however went one step ahead to get her body contoured through surgery which unfortunately went horribly wrong. Tara had breast implants done and had liposuction done.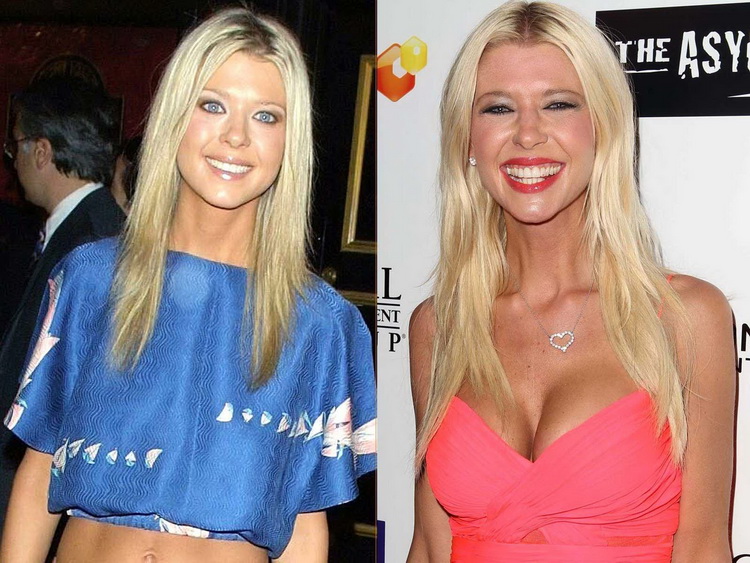 Donatella Versace
Well when you're the vice president of one of the biggest fashion houses in the world you're sure going to spend millions on yourself even it turns out to be a disaster. Donatella Versace is known for having gone through many plastic surgeries and the most obvious ones are done to her nose and lips which look disfigured and swollen. Sometimes even money can't help you.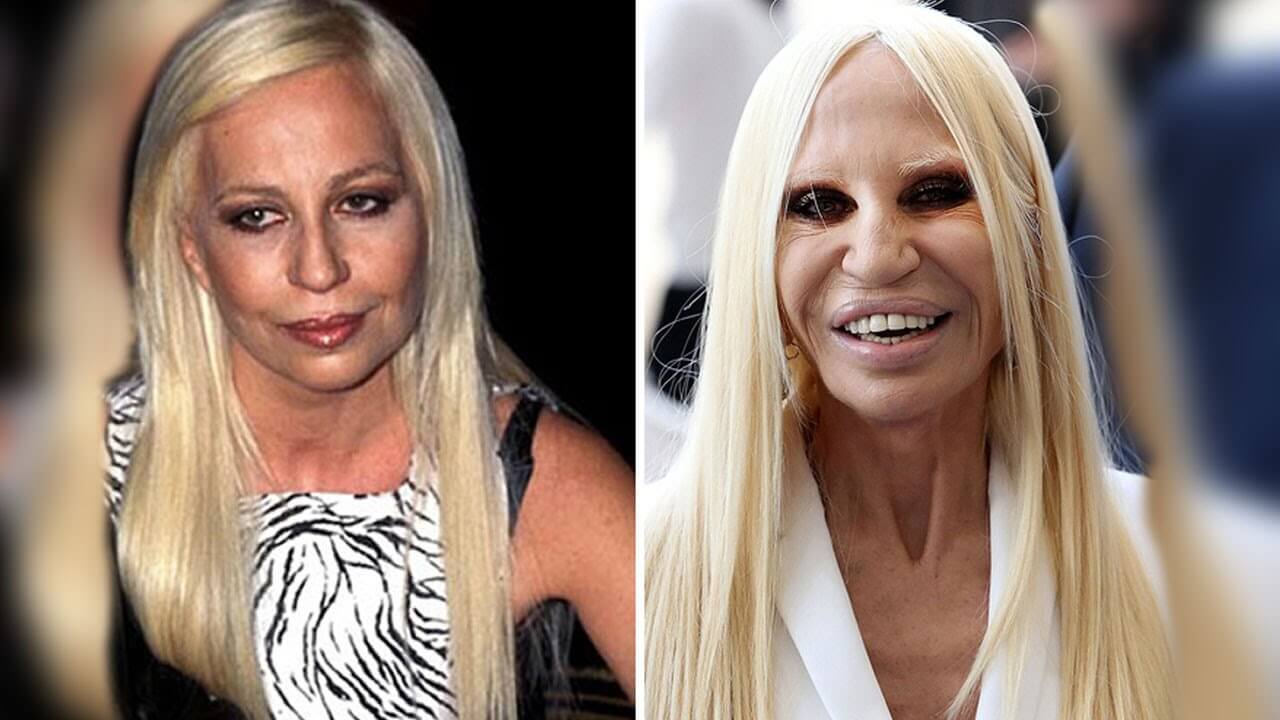 Janice Dickinson
This American model has also had her fair share of plastic surgeries done. I fail to understand when models who're already blessed with beauty want to get these procedures done. Well I'm not one to judge. Janice has gotten everything done from breast enlargement, neck and face lifts and a lot more.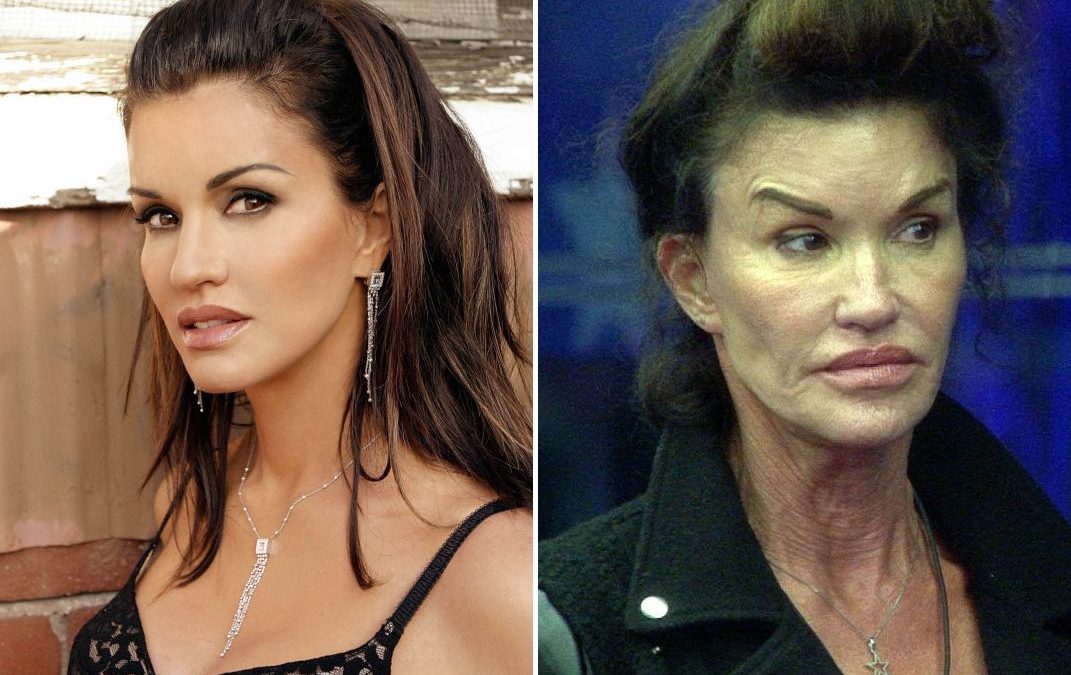 Tori Spelling
The actress famous for her role in Beverly Hills 90210 wasn't happy with her breasts and decide to get implants done. However the end result was a disaster with weirdly breasts that had a weird gap between them and looked out of place. These celebrities definitely need better advisers.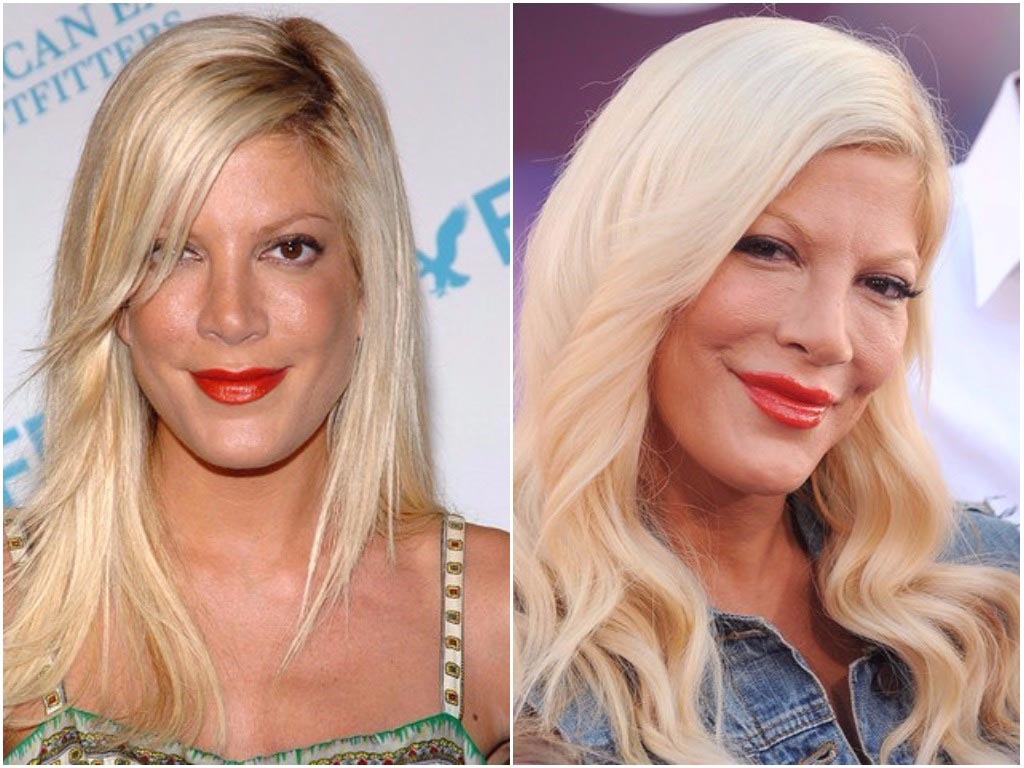 Amanda Lepore
Lepore is one of the most famous transsexual celebrities in the world and is also equally famous for the countless surgeries she has undergone. Amanda is known to have gotten breast implants, butt implants, nose and lip jobs and she even went as far as getting two of her ribs broken to get a smaller waist.